September 17, 2019 Issue #162

---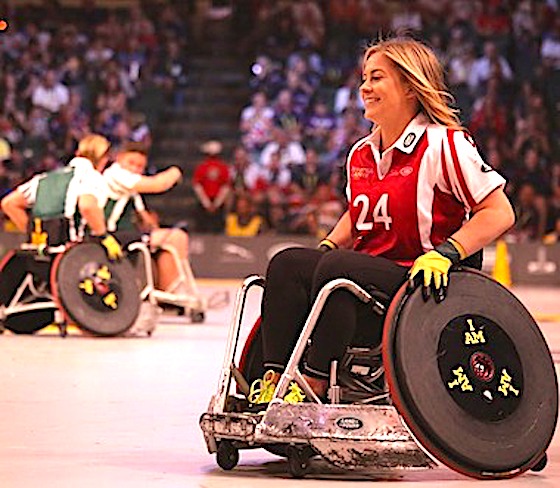 Is life worth living for singles?
Late at night, in our darkest moments, we may ask, "Is my life worth living?" It's one of those questions brought on by depression or disappointment. Nevertheless, it's worth asking because it helps clarify what we consider important.

In a culture that judges then viciously labels people, we singles need clear vision to cut through that petty disapproval. Looking to society for a compass won't work. All that gets is shallow values that change as quickly as the latest fad.

No, we need answers that make sense at a practical level. When we ask, "Is life worth living?", we want reasons that will hold up fifty years from now, as well as the next time we feel sad.

In this month's feature article, I attempt to provide that answer. Here's my take on "Is my life worth living?"


---
I want to be strong
I want to be strong.
I want to take a punch and keep on going,
Face the storm and keep on rowing,
Ignore all the people
who say I don't belong.

I want to be strong.

I want to stand tall.
I want to be bigger than hate or spite,
I want to be brave when I know I'm right.
I want to disagree
without raising a wall.

I want to stand tall.

But I'm not strong or tall; I'm short and weak.
So where will I find the courage I seek?
Where will I get the strength I need?
How can a misfit like me succeed?

I misunderstood life all along.
There's only one way the weak can be strong.
The power's in Jesus, the King of Kings.
He shows us the way to conquer all things.

Christ is our shield.
The Spirit's our sword.
We stand strong and tall
When we trust in the Lord.

I want to be strong.

~ Jack Zavada, www.inspiration-for-singles.com, 2019 ~


---
Hope makes your life worth living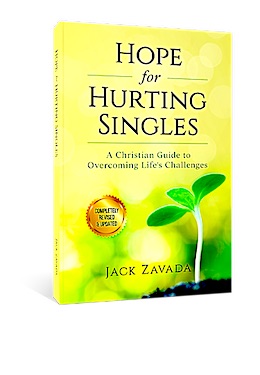 Holocaust survivor Viktor Frankl discovered firsthand why some of his fellow prisoners in Nazi concentration camps survived and why others gave up.

The ones who made it had hope — a purpose in life that was larger than their current suffering, a desire to rise above their circumstances, no matter how bad things got.

Hope for Hurting Singles shows you how to find that hope and grab onto it. This is serious stuff, born from a 40-year struggle with living alone.

Author Jack Zavada found that most of single people's troubles come from the way we deal with our problems. And let's call them problems, not the namby-pamby word "challenges." Problems have solutions, and sometimes more than one possible solution.

In this paperback book (or Kindle version) you'll find practical advice on:
Loneliness

Shyness

Depression

Fear

Bitterness

Self-esteem

Peace of Mind

Hope for Hurting Singles shows you how to fix your faulty thinking and replace it with clear-eyed truth that will move your life forward.
Need proof? You can read the entire first chapter about loneliness, fre/e online, with no address capture or spyware: SAMPLE FIRST CHAPTER OF HOPE.
Hope for Hurting Singles is only $10.99 in paperback and $3.99 for Kindle at amazon.com.

---
QOTM gets right to the truth
September's Quote of the Month comes from pastor and evangelist Amzi Clarence Dixon:

Men have presented their plans and philosophies for the remedying of earth's ills, but Jesus stands alone in presenting not a system, but His own personality as capable of supplying the needs of the soul.
   ~ A.C. Dixon (1854 - 1925) ~

What makes life worth living? Nonstop fun and stimulation, like living in a video game? So much money you can buy whatever you want, no matter how useless or stupid? Being so famous everybody knows who you are but nobody knows who you really are?

Only fools seek those things. You and I have deeper needs, and only Jesus Christ can supply them. We need to be loved, authentically and securely. We need to be appreciated, no matter our status, appearance or age. We need hope for a future that is brighter than the present, an eternity with God.

Only Jesus Christ can provide those things. For all the periods of our life, when all earthly attractions are lost, Jesus alone fulfills. He brings meaning. Jesus makes life worth living.


---
Is your inspiration hiding in here?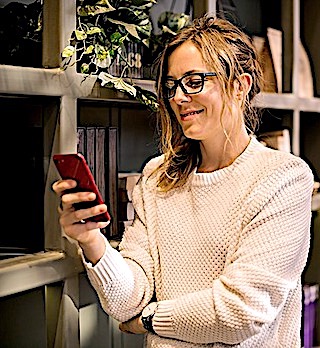 Quotations are among the hottest topics on www.inspiration-for-singles.com because each one is a helpful nugget of wisdom.

Sometimes the right quote can inspire you to do great things. It can clarify your situation or point you to a solution you hadn't thought of or just motivate you to keep trying.

Here are pages of thought-provoking quotations. Maybe your inspiration is lurking in one of them, just waiting for you to discover it!




---
How hobbies help you stay healthy
All single people should have a hobby. Not only are they good for your mental health, but the right hobby can keep you physically fit as well.
About a year ago, I took up landscape painting. I have some formal art training but had not done anything with it for a long time. At left is a small landscape I painted last winter. I find it relaxing and challenging, and it also helps reduce stress.
My other favorite hobby is walking my dog, which I do a couple times a day, regardless of the weather. We both enjoy the fresh air. Louie gets to do his favorite activity (sniffing things), while I visit with neighbors and soak up nature.
Singles can meet new people through a hobby. We can take our minds off ourselves. Above all, make sure your hobby is fun and something you like to do.
Hobbies are one more thing that makes life worth living. The more interests you have, the more eager you'll be to get out of bed in the morning. A variety of activities keeps life from getting boring, but remember, if you do a hobby like painting, drawing, or collecting, compete only with yourself. The goal is not to become depressed because you're not as good as someone else. The goal is to improve yourself a little with each project.
That, fellow singletons, wraps up our September issue. I hope it gave you something to think about and something to smile about too. My email inbox is always open. Your message will sneak past the spambots when you use our bank-vault secure contact form.
Until October, be kind to someone and don't forget to be kind to yourself too!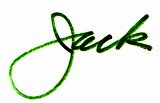 Jack Zavada