---
April 28, 2009 Issue #037
---
How to find hope in tough times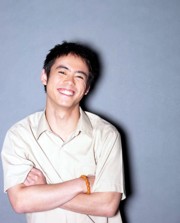 Reality check: Sometimes life stinks.

Bad things happen to good people, and often they happen to good, single people. Our biggest danger, though, is believing things are never going to get better.

This month's feature article shows that they can get better and will get better. It's about finding hope. But to paraphrase the old country music song, we often look for hope in all the wrong places.

If you could use some encouragement right now, consider these thoughts on finding hope...

---
April Quotorooter
April's quotation comes from American writer and philosopher Ralph Waldo Emerson. While I don't agree with Emerson's views on faith and God, this quotation struck me as a good example of hope:

"The creation of a thousand forests is in one acorn."
Ralph Waldo Emerson (1803-1882)

In our culture obsessed with fame and fortune, we often overlook small, everyday gifts. To be able to appreciate minor victories is to have hope. To be able to laugh again is to have hope. To reach out and lift up another who has fallen gives both of you hope.

---
I listened
I listened to the critics
until I became one too.
I listened to the negative
and soon "no" was all I knew.

I listened to the scoffers
who swore it couldn't be done.
I listened to the bitter
who forgot how to have fun.

I listened to the voices
'til my life turned sad and grim.
I listened 'til the hope in my heart
flickered and grew dim.

Then I listened one spring morning
though I didn't hear a word,
to a sermon preached with squawks and squawls
by a struggling little bird.

I listened as it crashed and fell
while learning how to fly.
Then I listened to its joyful song
as it soared into the sky.

I listened humbly late that night
and my life began anew
when a loving voice inside me whispered
"I believe in you."

--Jack Zavada, 2009--

---
How to outsmart loneliness!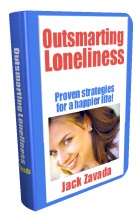 Outsmarting Loneliness, my new ebook, is finally out!

You'll learn four sure-fire principles for combatting one of the most frustrating problems we singles have. Each level is designed to fit your personal comfort zone. Ease into Level One, then as you feel more confident, move on to Level Two, Three, and Four.

As usual, this is the kind of practical, real-world advice you've read on www.inspiration-for-singles.com and in Inspire-O-Gram. I drew on the best lessons I've learned in 40 years in the single life, plus the proven techniques of cognitive therapy.

This brand new ebook sells for $19.97 and comes with a money back guarantee. Check out the details on Outsmarting Loneliness...



---
Charlie Zavada, 1998-2009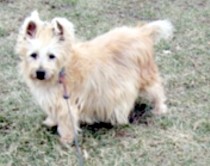 My Cairn Terrier, Charlie, died April 20, 2009 of complications from congestive heart failure. Charlie was 10 years old. When you live alone, your pet becomes more like your child than an animal, and it was a tough loss.

Charlie taught me how to be more patient, more kind, and, I hope, how to be a more loving person. He brought enormous happiness into my life and I miss him greatly.

A few months ago, my friend Mary Fairchild asked me to write an article on a controversial topic. If you're a pet lover, you might like to read Do pets go to heaven?

---
F'ree MP3 sermons now available
I've been surprised by the popularity of the F'ree MP3 Bibles page on my site. Now, I'd like to tell you about another great MP3 resource, and it's also f'ree! My favorite price!

You may be familiar with radio preacher and author John MacArthur, of Grace to You Ministries. He is true to the Word of God and teaches in a clear, practical style.

Recently Pastor MacArthur made Grace to You's entire 3,000 sermon archives available for f'ree MP3 download.

These are especially helpful if you're a new Christian wondering about different aspects of the faith. If you don't have an MP3 player, you can also read them or listen to them online. Take a visit to: www.gty.org
Want to comment?
So much has happened since the March Inspire-O-Gram: Easter, Charlie's passing, tragedies for friends, and a minor victory or two.

I hope your life is moving forward, even in baby steps! If you want to comment on this issue, the site, or the single life in general, use our wash-and-wear, wrinkle-free contact form.

Until the May Inspire-O-Gram, then, look to the True Source of hope and everything else good!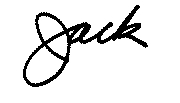 Jack Zavada
www.inspiration-for-singles.com
401 Indiana Ave
Streator, IL 61364 USA