---
April 20, 2010 Issue #049
---
Where to find God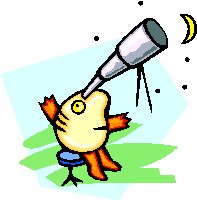 If, as singles, we have our head on straight, we understand that an intimate relationship with God is the most important thing in life.

But how do we do that? Where do we find God? After we become disillusioned with career, materialism, appearance, and the other false gods of this world, where do we go for the real thing?

The answer may surprise you. It's something we singles all experience, some of us very intensely. Here are a few thoughts on where to find God...

---
He understands
So small today
I almost disappeared.
Came home,
sat down,
but I was hardly here.

Am I alone,
or are You there?
Do You listen?
Do You know?
Do You care?

You can't always feel the Truth,
you can't always hear it sing.
You may think the pain will kill you
when new life is what it brings.
You may think your dreams are shattered.
Someone else has better plans.
He knows it all and loves you.
He understands.

Hope can be found in absence,
in the darkness and the gloom.
What was gone made all the difference.
There was no one in the tomb.

What we feel and see don't matter,
It's the promises He gives.
They're as solid as the fact
that He was dead and now He lives.

You can't always feel the Truth,
and you can't always hear it sing.
We must trust Him in the winter
for our new life in the spring.

So keep Him close
and hug Him tight
and hold His nail-scarred hands.
He knows it all and loves you.
He understands.

Jack Zavada, 2010

---
Read the Bible? Ugh-O!!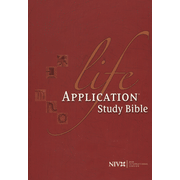 If the idea of reading the Bible on a regular basis ranks up there with getting your teeth cleaned, I've got news that will (literally) change your life.

I found the Bible hard to understand and even harder to apply to my life, until I discovered The Life Application Study Bible. This version rocks, fellow singletons!

The footnotes--and there are thousands of them--show you how to apply Scripture wisdom to real life situations--your life. Not only does this make the Bible understandable, but it makes it so practical you'll actually be eager to read it. I know!

I did a detailed review of the LASB, so if you want to see how God's love letter to you can guide your life every day, check it out...

---
April Quotapalooza
April's quotation comes from William Barclay, a Scottish minister and author who published a popular translation and commentary titled The New Daily Study Bible. I think it's especially relevant to singles:

"The ultimate choice in life is between
pleasing oneself and pleasing God."
William Barclay (1907-1978)

As a single, I have to constantly fight being self-centered. Without a spouse to keep us on our toes, we tend to think of ourselves first, even to the exclusion of God.

Such a life can lead to shallowness, selfishness, cruelty, and eventually a crushing emptiness when we get older. This doesn't mean, of course, that we can't have fun and enjoy life. We can do exciting things we want to do and have a successful career. There's nothing wrong with that. But our first allegiance is to God, and his standards.

If we make obeying God our priority, our rewards in the next life will be rich--and will last forever.

---
Coffee Break Vacation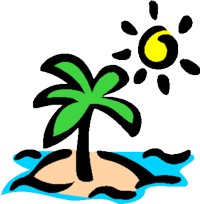 Like beaches? Who doesn't? Stressed out? Who isn't?

Then you'll like a short, zippy series of four articles we just put up on the site under the title "Coffee Break Vacation."

Each one features a gorgeous photo and some thoughts on how to relax. They're so short you can read them during a coffee break, hence the not-so-clever name.

They're fun, they're f'ree, and the mini-adventure starts right here...



---
Jack's surgery update

Finally, I'd like to thank all of you from the bottom of my heart for your prayers and kind thoughts during my treatment for prostate cancer April 6.

The doctors implanted radioactive iodine seeds in my prostate. All went well, with no complications. The seeds are active for about six months, destroying the nasty cells. I'm recovering well, my prognosis is excellent, and again, I do appreciate your support.

On another matter, to eliminate spambots, we're forced to use this polyester-free contact form. for those of you who want to drop me a line. I promise I'll write back. Unless of course you'd rather remain anonymous. Then don't include your contact info or name.

Thanks for reading, and please pay a visit to www.inspiration-for-singles.com/site-map.html for a link to every page on the site. Enjoy!

Until our May issue, keep living a King-sized life,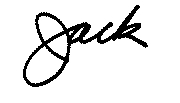 Jack Zavada
www.inspiration-for-singles.com
401 Indiana Ave
Streator, IL 61364 USA