---
April 22, 2014 Issue #097
Managing loneliness is difficult but crucial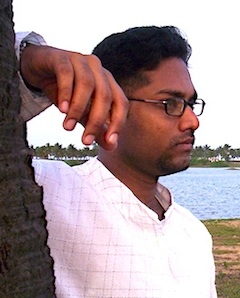 In this post-Easter Inspire-O-Gram, we'll be taking another look at loneliness, a problem that affects every unmarried person from time to time, and a subject I've been getting a lot of email on lately.

I wish I had some answers for you that would end loneliness, but I'm not that wise. I believe loneliness is a problem that cannot be solved, only managed.

When you and I get to heaven, we'll never know loneliness again. Instead, we'll find total acceptance, unconditional love, and freedom from the fears that drive us into ourselves. It's going to be amazing.

Until that time, we can muddle through or we can connect with the One who understands us better than we understand ourselves.

I think you'll find some surprises in this month's article. I approach life from a Christian perspective, but I've been slapped in the face by reality too many times to sugar coat things. This is no fairy tale you and I are living here, fellow singleton.

But there's hope. Our God is a God of surprises. The fact that he not only invented love but is love gives us hope. Here are some new thoughts on managing loneliness…


---
There is a place
Why did my life go like it did?
Why is there hurt and pain?
Why were my prayers unanswered?
Can anyone explain?

There are too many mysteries.
Too much to understand.
Was it chance it went this way
or was it someone's plan?

Our years run out so quickly
We're here a while then gone.
But it doesn't end with our last breath.
Our life goes on and on.

There is a place where it makes sense,
and the reasons are made known.
We'll know the thought behind our trials
and the purpose we'll be shown.

All through Christ and all for us,
a love that's unsurpassed.
We'll know that it was worth it all
when we are home at last.

~ Jack Zavada, 2014 ~

---
April Quote of the Month
This month's quotation once again comes from Woodrow Kroll, host of the radio program Back to the Bible. He tells us something we may have forgotten:

The God who made us also can remake us.
~ Woodrow Kroll (1944- ) ~

Throughout my life, I've needed to be "remade" several times. I poisoned my attitude with bitterness. I harbored resentment. I got puffed up with how "spiritual" I was. I messed up badly, and I needed to start over, several times.

I never could have done that on my own, but God, out of his love, did it for me. He has made me a new creation again and again and again. It was easy for God, but it wasn't easy for me. I had to confess my sins and admit I was wrong.

Maybe, in the wake of Easter, you need a different kind of remaking. Maybe you need to begin accepting God's tremendous love for you. Maybe you need to see yourself as He sees you, as his worthy, beloved child.

Don't be your own worst enemy, like I was. Instead, let God remake you. He's just waiting for you to say Yes.


---
Find hope you didn't know you had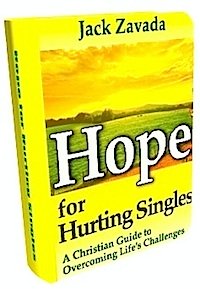 Feeling down? Are you having a hard time finding something to be happy about?

Life can beat you up, especially if you're a single person. Take too many punches in a row, and you'll be staggering, praying that the bell will ring signaling the end of the round.

Hope for Hurting Singles is my latest ebook, designed to help you see life from a new perspective. Hope is there, and this will help you find it. Hope for Hurting Singles will help you overcome
Loneliness
Shyness
Rejection
Bitterness
Fear
Depression, and much more!
This isn't nonsense filled with smiley-face slogans. It's real world truth, based on the greatest wisdom available, the Bible. I've been living the single life for more than 40 years. This is what makes me want to get up in the morning.
You can choose between two ebook versions. There's the PDF version of Hope for Hurting Singles you can read on your computer or tablet, or the Kindle version of Hope for Hurting Singles, you can read on your Kindle or device with a Kindle app.

---
Who is Jesus and why do I need him?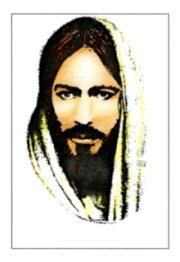 Inspire-O-Gram goes out to many countries every month. I realize that everyone reading it isn't Christian. If you're curious about this Jesus I'm always talking about or about Christianity in general, here are some great articles to get you acquainted:

Nobody understands single people like Jesus

---

If you like poems, here are 96 more of them
I can't believe Inspire-O-Gram is approaching its 100th issue. For those of you who'd like to go back and read the poems and articles from the very beginning, you'll find our back issues here.

One short note: Subscribers who spam me with emails not relating to this newsletter or the web site will be removed from the subscription list. Everyone voluntarily signs up for this newsletter. I do not send spam to my mailing list and I won't tolerate it in return. For those of you to whom this doesn't apply, I apologize, but to those who are doing this, you've been warned.

Okay, then. Here in the United States, we're heading into spring, after a brutal winter. God's creation is turning green and beautiful again, as you can see from the photo above. I hope that wherever you live, you're able to enjoy the beauty of the outdoors. But please do take time to read your Inspire-O-Grams this summer!

Thanks once again for allowing me to visit with you. If you have a comment on this newsletter or the single life in general, you can reach me at our contact form.

Until our May issue, single friend, may God smile mightily on your life,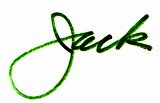 Jack Zavada
www.inspiration-for-singles.com
401 Indiana Ave
Streator, IL 61364 USA