---
August 26, 2008 Issue #029
---
Are you ashamed to be single?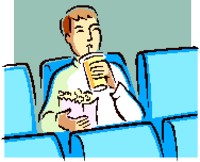 Are you ashamed to be single?

Odd question, isn't it? But millions of unmarried folks are ashamed and embarrassed that they don't have a spouse yet. They lurk around as if they have some kind of humiliating disease, instead of enjoying the life they've got. What leads to this state of dissatisfaction? What causes singles to feel like outcasts?

Here are some thoughts on how our culture makes people ashamed to be single...

---
August Poem: It seemed like a good idea
I put on all my snorkeling gear
and jumped in a big pool of slime.
Man did I reek!
I stunk for a week!
But it seemed like a good idea at the time.

I did a handstand on my motorcycle.
I thought I could turn on a dime.
The doctor lost count
at a hundred broken bones.
But it seemed like a good idea at the time.

I drank and took drugs 'til I couldn't stand up.
I did stuff like that in my prime.
I had no respect
even for myself.
It seemed like a good idea at the time.

I jumped in bed with whomever I pleased.
Doing what you want is no crime.
I left a trail
of pain in my wake.
But it seemed like a good idea at the time.

I stepped on people with nary a care
as up the ladder I'd climb.
Lying and cheating
were everyday fare.
It seemed like a good idea at the time.

Now here I sit in hell's darkest pit,
covered with unspeakable grime.
I could have had Jesus
but instead I chose sin.
It seemed like a good idea at the time.




---
Quoterrific!
August's quote of the month comes from Lori Smith, author of The Single Truth, one of the books featured on our Life-Changing Books page. Lori shows remarkable wisdom in this book, and here's just a sample:

The extent to which we're content being single will be determined by how much we really believe about
this other world that Christianity presents.
Lori Smith

Lori's talking about heaven, of course, and spending a totally fulfilling eternity of love with Jesus Christ. Unless you believe that, I'm afraid your days as a single are going to be pretty tough.
---
Can singleness be learned?
In 40 years of being a single person, I picked up some wisdom that will make your life easier--and happier too, I believe. I compiled all these hard-won lessons in my ebook, Single & Sure.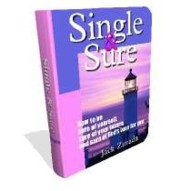 This is not one of those magazine-size rip-offs that pass for ebooks on the 'Net. Single & Sure runs over 200 pages and is chockful of practical, problem-solving advice about being a contented single.

You'll boost your self-esteem, learn how to conquer depression and frustration, and get a glimpse into how God thinks about us single folks. It relies heavily on Christian principles because, hey, that's who I am. And in 40 years, I discovered the hard way that Christianity is the only thing that works. That's because it's real.

We're expecting a price increase in 2009, so now's a great time to buy Single & Sure.

---
Check out our site map!
Whew! That was a jammy-packed issue, wasn't it? And if you want to read more, you'll find a complete list of all 270+ pages on our Site Map at www.inspiration-for-singles.com/site-map.html.

As usual, you can send a comment our way using our trans fat-free contact form. And you will receive a personal (not computer-generated) response to your email.

It's back to school and work time. If you're a college student, please tell your friends and classmates about the site. We need all the buzz we can get!

Thanks for reading. See you right here again in September!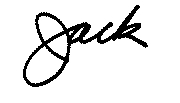 Jack Zavada
www.inspiration-for-singles.com
401 Indiana Ave
Streator, IL 61364 USA