Inspiration to help you thrive in the single life!
You're receiving this free ezine because you signed up for it at www.inspiration-for-singles.com--which proves how smart, good-looking, suave, and debonair you really are!
If you like Inspire-O-Gram, please forward it to your friends.
If a friend did forward it to you, please sign up for your own free subscription at: Inspire-O-Gram


---
Issue #022, January 22, 2008
Welcome to the January issue of Inspire-O-Gram, the ezine that brings a smile to your face and a laugh to your soul!
Found the secret to happiness yet? I know that many of you have, but if you're not sure, try this...
If you know what I was talking about in that article, you won't find this month's original poem a mystery either:
I'm Ten Feet Tall
I've always been short.
Folks say that I'm small.
But since I found You,
Lord, I'm ten feet tall.

Hit my head on the door,
I don't mind it at all,
I can live with the lumps,
'cause I'm ten feet tall.

Yeah, I'm ten feet tall,
I'm livin' my dreams.
It's heaven on earth,
or that's how it seems.

Found the love of my life,
and I'm havin' a ball.
Oh, I love You,
and I'm ten feet tall.

Oh, I love You,
and I'm ten feet tall!

--Jack Zavada, 2008--
Quote time...
January's quotation comes from that wise, feisty Quaker, Hannah Whitall Smith, from her book, The Christian's Secret of a Happy Life:

"God will not allow you to be happy in anything
that separates you from Himself."
Hannah Whitall Smith (1832-1911)

Obviously Hannah had her act together, and she offers some good advice. Still reeling from Christmas? Then her words make even more sense. Don't get me wrong--I had a great time, but the gifts and the buying and the wrapping...Oy!

It almost makes you glad Christmas is over so you can concentrate on Jesus again, if you know what I mean.

You do? Great!!
2 F'reebies still available!
Our two Christmas e-novels are still available, absolutely f'ree. Get A Cowboy's Christmas Prayer, (without any annoying signups or sneakiness) at: www.inspiration-for-singles.com/cowboy.html.

If you prefer modern Christmas stories, last year's f'ree novel is still available, and has had more than 13,000 downloads so far. Mary's Christmas Gift is available f'ree at: www.inspiration-for-singles.com/mary.html.
How I found happiness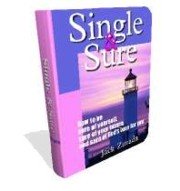 Why knock your head against a brick wall looking for happiness? You can learn what works--and more important--what doesn't work, in my new ebook, Single & Sure.

Single & Sure shows you how to overcome loneliness, anxiety, fear of rejection, and that stalker of all singles, low self-esteem.

This is solid, practical stuff, folks, and at a price that won't make a train wreck out of your budget. What's more, you'll also get some nifty bonus books that will help you solve some of your stickiest problems.

All this, and a moneyback guarantee, too! Check out Single & Sure.

That's it for January's Inspire-O-Gram. If you have a particular subject you'd like to see covered in an upcoming issue or want to comment on the site, just use our easy contact form.

Until February's issue, thanks for visiting and keep thriving in the single life!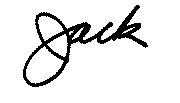 Jack Zavada
www.inspiration-for-singles.com
401 Indiana Ave
Streator, IL 61364 USA