---
July 21, 2009 Issue #040
---
Dealing with doubt is a skill we all need to work on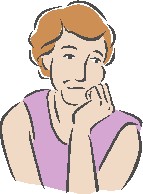 Here's a secret: All those folks who are so sure God doesn't exist are just guessing. No matter how confident they sound, it's nothing more than wishful thinking.

Now of course they say the same thing about us believers, but I'd rather bet my life on the Bible than on whatever proof they can offer. How about you?

July's Inspire-O-Gram is about doubt, something we all have to face. Here are a few thoughts on dealing with doubt...



---
July Quotapalooza
Here's one of the most profound quotes I've read in the past 20 years, from French novelist, philosopher and humanitarian Albert Camus. I don't pretend to understand much of his work (even when it's translated into English), but I do agree with this quote.

I would rather live my life as if there is a God and die to find out there isn't, than live my life as if there isn't and die to find out there is.
Albert Camus (1913-1960)

We all have doubts about God and sometimes wish he'd just reveal himself to the whole world in a convincing display of his power and love. Then again, he did that when he died on the cross, and people still aren't paying attention.

I always go back to that terrified bunch of apostles. I've had cancer. I know what it's like to be scared to death. Something happened to those guys to change thier lives completely, making them totally fearless preachers. I'm betting my life that something was the bodily resurrection of Jesus Christ.

---
Summer Reading Treats
Whether you're at the beach, in a park, or just want to spend some relaxing time enjoying the outdoors, summer is a great time for reading.

Instead of losing yourself in a novel, why not try learning something new about God? You'll find plenty of fascinating titles in these Life Changing books...



---
Doubt's just a question
I've spent a whole lifetime
trying to figure it out.
and all of my searching
just led to more doubt.

But one thing is certain
of this much I'm sure
I was born with the sickness
and you are the cure.

I can hardly believe it
but I know that it's true
that the answer I'm seeking
has always been you.

Oh, doubt's just a question
It's not a hard fact.
It can't change the truth,
all it does is distract.

And in spite of my doubts
I still have faith in you.
'cause you're all I need
to carry me through.

I can hardly believe it
but I know that it's true
that the answer I'm seeking
has always been you.
Yeah, the answer I'm seeking
has always been you.

--Jack Zavada, 2009--
---
Too much information!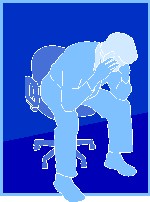 Okay, so we've got Twitter, Facebook, blogs, cell phones, and old-fashioned facetime. That's a lot of communication.

So how could we possibly feel...disconnected? Simple. This constant busyness to keep up on everything and jam our noggins full of information can satisfy us on a shallow level, like popcorn can serve as a tasty snack. But we need something deeper.

Here are a few ideas on what to do if you're feeling disconnected...

---
Buddy joins the household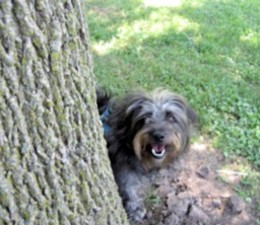 On June 19, I adopted a new dog from the pound in Morris, Illinois, a terrier-poodle mix I named Buddy. He's about a year old, and as you can see from the photo, he's a playful little fellow.

His previous owner had dumped him off out in the country, and a concerned citizen called animal control. He was in the pound for about a month before I rescued him. Dogs and cats can be great companions if you're single, but be sure to explore all the work and expense involved before you make the decision.

That wraps up the July Inspire-O-Gram. I hope you found something worthwhile. If you'd like to email me, you can use our steroid-free contact form.

Until August, don't let doubt make your socks fall down!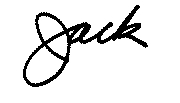 Jack Zavada
www.inspiration-for-singles.com
401 Indiana Ave
Streator, IL 61364 USA