June 11, 2019 Issue #159

---
Exchange your life for something better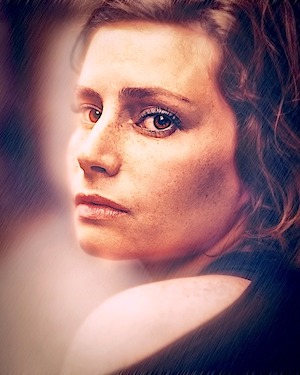 What would it be like to exchange your fears for courage, your worries for confidence, your anxiety for faith?

The missionary Hudson Taylor called it "the Exchanged Life." It's one of the most powerful truths of Christianity, yet we rarely hear sermons preached about it. Maybe that's because it's only for people who can give things up. Most of us like to clutch onto our familiar ways, even when they're not working.

If your attempts to deal with your problems are not working, this Exchanged Life may be for you. But I have to warn you, it goes against everything you've been taught. It's not the world's way, but God's way never is.

I've tried it, not because I wanted to, but because I was desperate. I didn't have any other choice. I had hit bottom. I can tell you from my own experience that it works. Often I forget and slip into my old habits again, but that only lasts until I get knocked down. Then I go back to the Exchanged Life.

This isn't for the self-sufficient. It's for deep thinkers who want the greatest power in the universe on their side.

The apostle Paul discovered this supernatural secret 2,000 years ago. Discover how you can exchange your human weakness for the power of God.


---
Mender of the broken
I'm tired.

Exhausted from the effort
of fighting all day long
to prove to everybody
that I'm confident and strong.

But I'm not.

From the White House to the Oscars,
You can watch the people lie,
As they boast about how tough they are,
Their fists held to the sky.

But they're not.

So they stumble and they stagger,
And they lie awake at night.
And all of the pretenders know
They cannot win this fight.

Confession is forbidden,
And honesty won't go.
No one has the courage
To upset the status quo.

So everyone keeps posing,
Until their soul is numb.
Their fronts are firmly held in place
With sticks and chewing gum.

No one wants to hear the truth
Of how to win this war.
They keep using all the tactics
That have never worked before.

It's God and only God
Who gives meaning to your life.
He sticks with you in trouble.
He shepherds you through strife.

He pours his strength into your heart
When all your hope is gone.
God's the only lasting friend
That you can count upon.

He's the mender of the broken,
The protector of the poor.
He grants to all his followers
A life forever more.

His peace is like a mountain stream,
So fresh and pure and true.
When you give your life to him,
His love will see you through.

When you give your life to him,
His love will see you through.

~ Jack Zavada, 2019, www.inspiration-for-singles.com ~


---
When you wake up in the morning, do you feel like jumping out of bed to start a new adventure?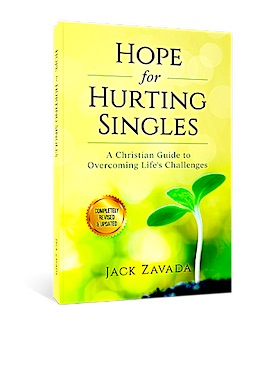 If not, the missing ingredient is hope. The single life has a way of turning your hope into roadkill, making each day a foot-slogging ordeal instead of an exciting celebration.

Hope for Hurting Singles can change that. This is not one of those sappy self-help books that's as nourishing as cotton candy. No, this guide to the single life digs deep into the aggravations that steal your joy and offers real, proven solutions.

Proven? Darn right! Author Jack Zavada took his 40 years of trial-and-error and converted those lessons into an action plan for true, lasting change.

Hope for Hurting Singles shows you how to fix your faulty thinking and replace it with clear-eyed truth. This stuff isn't for wimps! It's for singles who are serious about breaking free from negative patterns and reaching for a bigger, happier life.

Is that you? You can find out by reading the entire first chapter, free, RIGHT HERE.

Hope for Hurting Singles is only $10.99

at amazon.com. Put on your grown-up pants and order your copy today!

---
QOTM: 'Fess up and watch what happens
June's Quote of the Month comes from Joni Eareckson Tada, one of the most respected Christians of this generation:

Deny your weakness, and you will never realize God's strength in you.
    ~ Joni Eareckson Tada (1949 - ) ~

Injured in a diving accident when she was 17, Joni has been in a wheelchair for more than 50 years. She is the founder and CEO of Joni and Friends, a Christian nonprofit organization that serves people with disabilities. Joni is a quadriplegic but paints beautiful pictures with a brush held in her teeth. She serves on several boards and has an active radio ministry.

Joni knows about weakness. She writes and speaks candidly about her frustration over her physical limitations. In her lifelong struggle with paralysis, she has learned firsthand that God's strength flows into us only as we admit our own weakness.

Every single who fights loneliness and frustration knows weakness. When our prayers and striving do not change our situation, we must tell God how helpless we are. He wants us to depend on him. God has a special love for the powerless and humble.


---
Look out! These preachers are scammers
As you and I struggle through the single life, we naturally look for solutions to relieve our pain. That's what this newsletter and www.inspiration-for-singles.com are about. In writing these articles, I adhere as closely to the Bible and what it teaches as I know how.

But you may see some preachers on television who promote a "name it and claim it" approach to life; that is, if you have enough faith, you can get whatever you want, like a better job or a bigger house. How about a new car or complete healing, no matter what's wrong with you?

These men and women turn Christianity into a selfish scheme to get rich, healthy and happy.

That is NOT what the Bible teaches. No where does Scripture say you can use God like a genie to get anything you want.

This Prosperity Gospel appeals to singles. It's a smiley-face approach to life that says Christians are entitled to live better than the nonbelievers around us.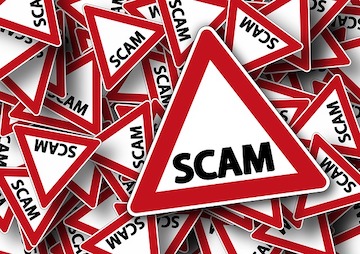 It's a lie. From what I've observed, we Christians often have it harder than people who reject Jesus. So what's the deal? What can you believe?
Many of you are suffering as you read this. You wish your life was different. You try to honor God, but nothing seems to change. You can't see a purpose to your suffering. That's what's frustrating. That's what makes the Prosperity Gospel so appealing. But the hope it offers is false hope.
When you're suffering, you may think God is unfair. You have doubts about whether he loves you. But remember, God proved his love for you in an undeniable way on the cross.
So where is this going? I want you to be discriminating in what you watch and believe. The better you know your Bible, the easier you'll be able to spot phonies. You won't let them get your hopes up to have them dashed when their false teachings fail you.
Hard times will test you, but God's faithfulness will bring you out on the other side. And you don't have to send any money to any TV preacher for God to do that.


---
Want to know God better? Get this fre'e ebook!
I'm reading a fantastic Christian book right now, and one of the nice things about it is that it's FR'EE (I have to spell that funny to get past your spam filter). The book is The Attributes of God by Arthur W. Pink. Trust me, when you finish reading it, you will know God better. Some of you may have read this classic already. It's been around since 1930.

I like that Pink bases his conclusions solidly on Scripture. This minister/writer did a lot of heavy thinking about God. You can download it at this safe link: The Attributes of God. Enjoy!

If you're not aware, we also have a large variety of fre/ebies available on www.inspiration-for-singles.com, from Christian living ebooks to inspirational novels to greeting cards to MP3 Bibles in hundreds of languages. Check it all out at F'ree Stuff Page.

As you and I progress together on our individual spiritual journeys, I hope you're as excited as I am about the things you're learning. Everything I've been reading lately convinces me more that Jesus Christ is the real meaning of life. I celebrated my 68th birthday last month (I know! What a geezer!), and I believe that when you pursue God as your first priority, it puts everything else in its proper perspective.

The rewards are rarely visible, but they are eternal. You can't take any possessions with you when you go, but you will take your character and your relationship with God.

Oh, and before I forget, here's the link to our contact form, a secure way to drop me a line with any comments or questions you may have. I respond personally to every email because, hey, I don't have a staff!

Until July, single friend, enjoy your summer and keep the faith!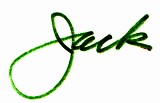 Jack Zavada