---
March 19, 2013 Issue #084
How to deal with loneliness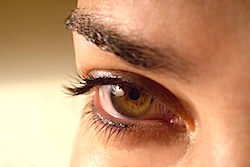 Lately several visitors to www.inspiration-for-singles.com have sent emails about loneliness, so I thought it would be a good time to revisit this persistent problem.

If being single weren't enough, our society promotes loneliness. You don't know who you can trust nowadays. With stalkers, psychos, and other assorted crazies about, we have to be very careful who we make friends with.

Yet we long for human connections. Many of us singles want to get married. Others of us just want someone we can share things with, without worrying that they'll get spread all over the workplace--or the Internet.

As I've said before, I don't know that there's a cure for loneliness, but I believe we can find ways to manage it, so it doesn't ruin our days and nights.

Here are this month's thoughts on how to cope when you feel so lonely.


---
I have a Guide
Today my heart was broken;
I sat alone and cried.
But Someone came to comfort me.
Thank God! I have a Guide.

I love this true companion;
in Him I can confide.
He helps me make sense of my life.
Thank God! I have a Guide.

Temptation is my enemy,
it strikes from every side.
He helps me bypass Satan's snares.
Thank God! I have a Guide.

I'm fit to meet life's challenges
with strength He will provide.
My courage comes from Him alone.
Thank God! I have a Guide.

He is the Holy Spirit.
In me He does abide.
He keeps me headed homeward.
Thank God! I have a Guide.

~ Jack Zavada, 2013 ~

---
Quotation for March
This month's quotation comes from Thomas a Kempis, monk and writer:

Who has a harder fight than
he who is striving to overcome himself?
~ Thomas a Kempis (1380-1471) ~

Many of our fiercest struggles come because of our own stubbornness. We want our own way instead of our boss's way or God's way. We get knotted up in worry because we're afraid to trust God. We can't let go of bitterness because we don't turn the matter over to God for justice.

I have overcome myself only as I have surrendered my own will to God. It's a painful, lifelong process, but it brings the reward of peace of mind. When we exchange our own pride for God's control, the fight ends and life takes on new meaning.

God is stronger than me, smarter than me, knows the future, and loves me more than I love myself. How could I go wrong letting him be in charge?


---
When loneliness comes knocking…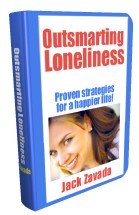 Loneliness can pay you a visit out of the blue, then what do you do? Do you go with it, or do you send it packing, using the simple strategies in Outsmarting Loneliness?

This ebook is real world stuff, fellow singletons, taken from my own 40 years of experience in the single life, and using the proven method of cognitive therapy.

Cognitive therapy, if you're not familiar with it, is the science of using your intelligence to outsmart your emotions, and Outsmarting Loneliness shows you how to do it in a clear, simple way.

You're old enough to know that you can't believe every thought that comes into your head. This ebook--which comes with a money back guarantee, by the way--shows you how to recognize destructive thoughts and neutralize them before they get out of control. And, it's only $7.97.

Use your brain to end your pain! Take a look at what's inside Outsmarting Loneliness

---
A radio message from me to you
In February I did a short interview with UCB Radio Ireland about the single life. You can listen to it f'ree, on your computer!

UCB Radio Ireland is a Christian radio network that broadcasts across the Emerald Isle, bringing uplifting interviews, conversation, and music.

This segment on UCB's "Spotlight" program covers loneliness, why singles are NOT losers, and how faith in God is the key to thriving in the single life.

To listen to my portion of the program, after you click the "Play" button, use your mouse to move the slider over to 36:36 in the program, where my conversation with Lena Wagenfuehr begins.

Here's the link for UCB Spotlight with my interview: UCB Radio Ireland

---
More ways to beat loneliness
It's not just single people who are lonely. Married people experience this difficult emotion too.

Here are some more articles on how to deal with loneliness. Feel free to forward this newsletter to your other single friends, or to your married friends who need a lift.

How to lessen the effects of loneliness

Help a lonely person feel better

How to regain control of your thoughts

What to do when you feel disconnected

---
Happy Easter, fellow singletons!
Easter is one of the most amazing days of the year. Even more than New Year's, Easter means new life and new opportunities. It's a great time for the rebirth of a new you.

Easter celebrates the resurrection of Jesus Christ, the Savior of the world. If you're not Christian, do yourself a favor and take a quick look at this short article on what being a Christian will do for you.

No matter where you live, I hope this Inspire-O-Gram finds you enjoying your life and looking forward to spring. My inbox is always open for your comments, complaints, and questions. Connect with me via our Peeps-free contact form.

Work continues on my new ebook, Hope for Hurting Singles. It's a biggie, packed with uplifting, positive ways to meet life's challenges. Watch Inspire-O-Gram for further developments.

Once again, Happy Easter, single friends. May God's love and kindness fill your heart and change your life!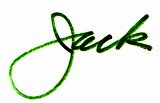 Jack Zavada
www.inspiration-for-singles.com
401 Indiana Ave
Streator, IL 61364 USA