Lonely? Try this cure that makes another person--and you--feel better!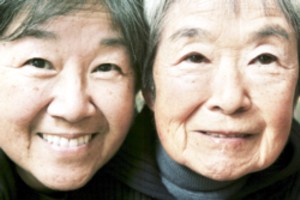 When you're lonely, you have many options, and as you've learned by now, some of them are not good.
Some of those options will take your mind off the problem but will cause even worse problems than you began with. Be good to yourself and stay away from those.
Recently a visitor to www.inspiration-for-singles.com offered this solution and it was so simple and effective that I wanted to pass it on to everyone. I'll let Mary tell the story herself:
First, find another lonely person
"The best way out of loneliness is to find another lonely person and cheer them up.
"When I moved to a new part of the country where I knew no one, I was very sad at home with my three year-old daughter while her big brothers were at school and their Dad was at work, and away from us 12 hours per day.
"So, I asked the Pastor of the church we went to if he could suggest anyone who might like a visit.
"He introduced me to Lois, a lady who had been a teacher, had never married, and who was elderly and living by herself. Lois and I took to each other like the ducks to water, outside her window.
"Over the last 21 years she has been the most Godly spiritual mother to me, as she was to three other women, as I discovered. She was everything to me that my own mother could never be. She loved me unconditionally and was never too busy to stop whatever she was doing and to sit and listen to me, then to God, and then to pray for me with amazing effectiveness.
"How I thank God for that time of loneliness in my life!
"We buried Lois ten days ago, and now my own mother with whom I have always had a fraught relationship, is close to death. But, on the night Lois died, within two minutes of me hearing, a young woman phoned me and asked me to be HER spiritual mother.
"The banner was passed on almost immediately. I responded with a resounding--YES--to her request, which was at God's most perfect timing, and eased my grief by adding to it, joy.
"My daughter has recently moved to Australia with her husband, and has many days alone when the phone does not ring with teaching work. She knows what to do, and has enrolled as a volunteer at the hospital closest to her.
"She will go and visit the lonely when she is feeling down, and she knows that this will bring joy to the visitor and the visited!"
The friend who never leaves you
Mary added that we all have a friend who never leaves, a friend we don't have to go anywhere to visit with.
"God is my very best friend too...closer than anyone, the lover of my soul.
"How I rejoice in God my savior, because He has been everything to me for so many years, and during this present time of sitting by the hospital bedside, His Grace carries me through.
"Aren't we blessed to know Him?"
Friend to those in need
It comes through clearly in the Bible that Jesus Christ knew this problem firsthand.
He was misunderstood by nearly everyone he encountered, even his own disciples, and at the end of his life he was scorned and rejected.
When you feel bad, you can go to him because nobody understands like Jesus.
If you don't know Jesus, here's where you'll find some real answers.

---
Remember this truth when you feel unappreciated...
What to do when you're jealous of couples...


---