---
May 18, 2010 Issue #050
---
How to eliminate a ton of pain from your life
You don't need me to tell you that singles are socked from every direction these days, with more temptations and distractions than we can keep up with.

What are we to do? How can we live a worthwhile life and avoid regrets?

The key lies in something that many singles reject altogether. They act as if this is the most horrible decision they could make, but time and time again, experience shows that it's one of the wisest things you can do.

Discover how to prevent a trainload of pain by practicing just a little restraint...

---
Ready for more!
Jump outta bed
and bounce off the floor,
Tell God up in heaven
"I'm ready for more."

More of Your love,
and more of Your grace,
Plant a big sloppy kiss
on my little ol' face.

'Cause it's a brand new day
and a brand new start,
so welcome the morning
with a brand new heart.

Leave your blues
and your barnacles far behind.
Let the goodness of God
power-wash your mind!

Look for His blessings
as you head out the door.
Tell God up in heaven,
"I'm ready for more!"

Jack Zavada, 2010

---
How to be smarter than the crowd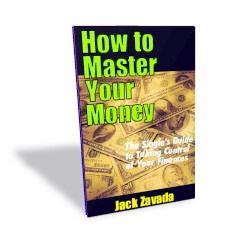 Has it hit you yet? Have you gotten that feeling of emptiness after you bought something you were sure was going to turn your life into a living dream?

There's tremendous pressure on all of us, from all sides, to be buying some gadget, lotion, apparel, or jewelry. How do you resist? How do you learn restraint so you're not always broke?

How to Master Your Money, my ebook on taking control of your finances, is packed with insider info on how advertising pushes your buttons--and how to pull its plug!

One of the most useful skills you'll ever learn is how to resist commercials, sales pitches, and "You-gotta-have-it" ads. Take control of your spending and your life. Learn these crucial techniques with How to Master Your Money...

---
May Quotorific
May's quotation comes from George Horace Lorimer, editor in chief of the Saturday Evening Post magazine for 38 years:

You've got to get up every morning with determination
if you're going to go to bed with satisfaction.
George Horace Lorimer (1867-1937)

Oddly, determination and restraint go together. When you're determined to do the right thing, you often have to exercise restraint from doing the wrong thing. Some days we feel like fish swimming upstream. Everything seems to be going against us.

If we take those kinds of obstacles with determination that we're not going to let them get us down, we will go to bed with satisfaction. Nobody wins 100 percent of the time, but with determination, you can rest satisfied that you gave it your best effort, and nobody can do more than that.

---
Are you spontaneous...or just impulsive?
Women think spontaneity is great. Men, not so much. But what's the fine line behind spontaneity and impulsiveness?

Men, who tend to be a little more cautious (okay, stodgy), are often frightened by impulsiveness. If left unchecked, it can take you down some painful detours.

Maybe you've been there. I've made more than a few dumb, hasty decisions in my life. My goal on the site and in this newsletter is to help you avoid the numbskull mistakes I made.

Here are a few thoughts on when to put the brakes on impulsiveness...



---
Don't hold back!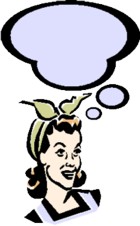 After an entire newsletter on restraint and self-control, here's a pitch for you to cut loose if you want to comment on this issue, or the single life in general. It's easy to indulge your writing urge with our fat-free contact form.

For those who are interested, I got good news from both of my doctors in May, a month after my radioactive seed implant for prostate cancer. Both the urologist and oncologist are optimistic and expect a good outcome. That's about as positive as these conservative guys get! Again, thanks for your prayers and support over the past several months. It's made a big difference in my life.

This is the 50th issue of Inspire-O-Gram, which proves...well, I'm sure it proves something. I just can't think of what it might be right now!

Until our June issue, fellow singletons, remember that our God is a good God and that He always smiles when he tucks you in at night!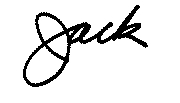 Jack Zavada
www.inspiration-for-singles.com
401 Indiana Ave
Streator, IL 61364 USA