---
May 24, 2011 Issue #062
Get your definition of success
clear in your mind now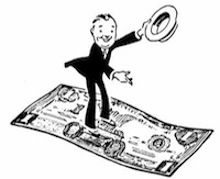 What is your definition of success, fellow singleton? Do you have a goal for your life?

It's crucial that you get things straight in your mind now, when you're young, rather than later. Enter your success definition (destination) into your mental GPS, and your conscience will tell you where to make the correct turns for the rest of your life. You won't take time-wasting detours. You won't get on the wrong route because somebody else says it's a shortcut.

We can look back over our life with relief or regret. When you live by God's high standards along the way, you'll experience the privilege of relief.

Here are some thoughts to help you decide your own personal definition of success.

---
One simple question
Important decisions
come up every day.
How do we know
what is true?

There's one simple question
that we need to ask
to help us find out
what to do.

It's not about money
it's not about fame:


"Will this choice
bring Jesus
honor or shame?"

--Jack Zavada, 2011--

---
May Quotorama
What is God's definition of success? You can be sure it's very different from the version the world pushes at us. May's quotation comes from Dr. Charles Stanley, host of In Touch on TV and radio, pastor of the First Baptist Church in Atlanta, Georgia, and bestselling author.

This quote comes from his book Success God's Way:

God is never impressed by monetary wealth.
He is impressed by our obedience, our faith,
and our reliance upon Him to guide us in all matters.
--Charles F. Stanley (1932- )--

As I walk through one of our local cemeteries and look at all the big headstones and monuments, it strikes me that our greatest legacy in death is what we do for others during our life. That's success.

---
What's holding you back?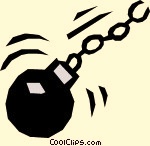 Sometimes we singles believe we could do great things--if only we had someone to encourage us.

The truth is that we can't wait until that person shows up. Day by day, life slips away. We need to get out of our rut, start where we are, and ask God for strength and encouragement.

Listen, once you actually get started, it's not so scary. Sure, discouragement and setbacks will come along. We should expect them. But we need to get out of the mindset that everything in life should happen instantly. Great things take time!

Here are two articles to help you get started:

The secret to achieving your goals

---
Jack hits the big 6-0 !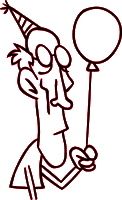 Confession time, fellow singletarians. I turned 60 years old in May! No, it wasn't traumatic, I didn't cry in my Captain Crunch, and I really didn't feel any older than when I was 59. Ha!

I'm enjoying my life, I'm trying to get closer to Jesus every day, and I truly enjoy working on www.inspiration-for-singles.com and the monthly Inspire-O-Gram. If you have a topic you'd like to see covered, drop me a line using our trans fat-free contact form.

Hope you found something helpful in the May issue. It's summer here in the United States, and I hope it's summer in your heart wherever you live.

Until June, God bless!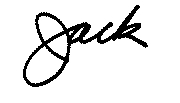 Jack Zavada
www.inspiration-for-singles.com
401 Indiana Ave
Streator, IL 61364 USA