November 17, 2020 Issue #176

---
Moving on beats living in the past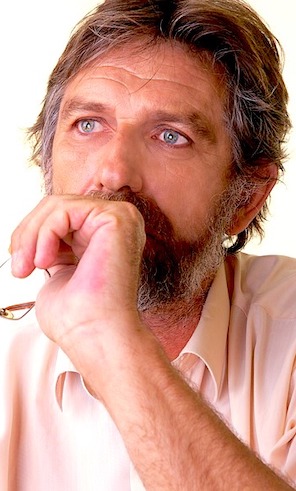 , I think November's feature article will take you another step further in your desire for peace of mind. It's about moving on.

All of us singles have an "emotional cocklebur" stuck to us somewhere. These past hurts can stay lodged in your memory for years until you make a conscious effort to deal with them and move on.

That's the hard part: dealing with them. You may replay these bad memories over and over, hoping to somehow change the past, but you can't. This month's article offers different ways I attacked this problem. You can decide which, if any, of the strategies might work for you.

Once again, I hope my mistakes and lessons learned will prove helpful to you. Take a look at moving on.


---
Ahead
When you're on a journey,
keep moving ahead.
Don't run into a ditch
looking backward instead.

Your future's ahead,
and your past is behind,
So live in the present
and not in your mind.

What's done is done;
the ghosts are all dead.
If you're looking for life,
you will find it ahead.

As you travel ahead
and look in your mirror,
regrets will get smaller
then disappear.

Keep trekking ahead,
and savor the view.
The trip is a treat
when everything's new.

Ahead is adventure;
there's nothing to dread.
Opportunity's waiting.
Keep moving ahead.

~ Jack Zavada, www.inspiration-for-singles.com, 2020 ~


---
Need a Christmas gift for a single friend?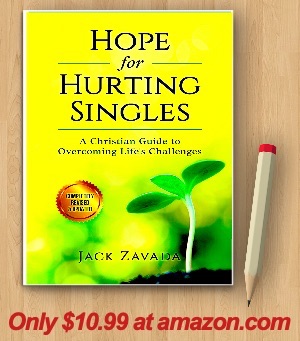 Do you have a hard-to-buy-for single friend? Hope for Hurting Singles would be an appreciated gift, and if you order now, it will arrive in time for Christmas.

Some gifts get tossed in the closet, never to be used. Hope for Hurting Singles is different. It's like having a mentor in the single life, somebody with 50 years of experience showing the reader how to avoid the hazards and collect the rewards.

Your friend or relative can read Hope for Hurting Singles in the privacy of their home, and its real world strategies will strike a chord. This book has the potential to help them more than you'll ever know.

Here's the thing. Even if you don't discuss your innermost problems with each other, every unmarried person can use some guidance in one of these areas:
Loneliness
Fear
Shyness
Bitterness
Depression
Procrastination
Low self-esteem
I've even made the entire first chapter on Loneliness available F'REE, right here, so you can see for yourself how practical this book is. Hope for Hurting Singles' positive perspective will realign your friend's attitude with God's saving love.

The paperback edition is $10.99

and the Kindle version is $3.99.

---
Father of American Psychology has our QOTM
Once more, we turn to philosopher, psychologist and author William James for November's Quote of the Month:

"If you believe that feeling bad or worrying long enough will change a past or future event, then you are residing on another planet with a different reality system."
~ William James (1842-1910) ~

Attention, Earthlings! Did you get that? We can't change the past by feeling bad about it or the future by worrying about it. For those of you reading this newsletter on another planet, please carry on.

Fellow singleton, I wish I had the hours back I wasted worrying. Here's the great thing, though. You, as a young person, can recognize our reality system right now and spare yourself all that unnecessary pain. You can.

Let's be reality facers. Let's cut out the destructive habits of regret and worry. Think back. Have they ever changed anything? Of course not. We can't control much on this wacky planet, but we can control how we use our mind. Use yours wisely.


---
And now, time for some fun!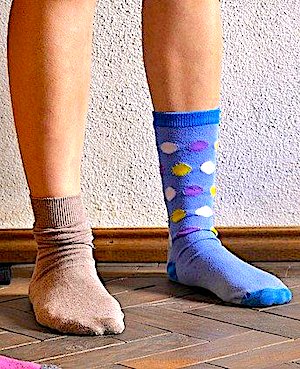 Hoo boy! This 2020 has been a lousy year. The pandemic promises to be with us for well into 2021, but the good news is that vaccines are on the way. Hallelujah!

In the meantime, let's not lose our sense of humor about life. We Christian singles have much to be joyful about. We know Whose we are and we know where we are going.

With that in mind, here are a few pages that might give you a chuckle:
---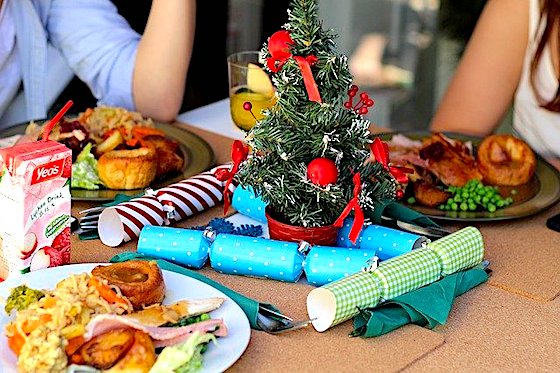 The myth of 'having a wonderful time'
, as we head into the holiday season, I'd like to caution you about realistic expectations. If you believe TV commercials, TV shows, and social media, everybody is having a simply wonderful time, and there's something wrong with you if you're not.

Baloney.

First, I go to a few parties, and while some of them are fun, I've never laughed until my sides hurt. Honestly, most of the time I'd rather be home with my dog. But maybe that's just me. The "wonderful time" thing is overhyped, in my opinion.

Second, feeling guilty about being depressed during the holidays only makes things worse. It's not my favorite time of the year (Easter is). I don't mope around and bring others down, but I no longer feel the need to be the life of the party. Relax, stop worrying, and you'll enjoy the season more.

Third, reminding myself that I am intensely loved and forgiven by God never fails to give me a deep sense of contentment. I hope the same is true for you. The glitter and gifts of the holidays are nothing compared to an intimate relationship with Jesus Christ. That's the gift that keeps on giving for eternity.

As always, if you care to email me, you'll reach my personal inbox by using our secure contact form.

That concludes the November Inspire-O-Gram. I do hope you enjoy these newsletters, and my prayer is that they encourage you each month. God has been good to me, and I love to pass his grace along.

Until December, then, keep a song in your heart and a breath mint in your mouth,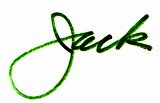 Jack Zavada