Inspiration to help you thrive in the single life!
You're receiving this free ezine because you signed up for it at www.inspiration-for-singles.com--which proves how smart, good-looking, and debonair you really are!
If you like Inspire-O-Gram, please forward it to your friends.
If a friend did forward it to you, please sign up for your own free subscription at: Inspire-O-Gram


---
Issue #020, November 20, 2007
If you like f'ree stuff (and what single person doesn't?), I think you'll enjoy my new Christmas novel, A Cowboy's Christmas Prayer.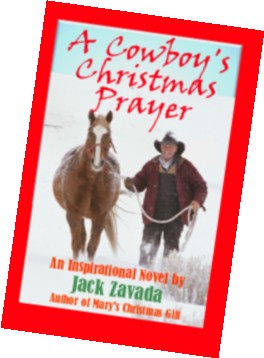 Last year's f'ree novel, Mary's Christmas Gift, has had over 11,000 downloads, which encouraged me to write one again this year.

A Cowboy's Christmas Prayer is set in the Kansas town of Straight Down, in 1886. Gretchen Norgard, a struggling single mother, and Pete Beckworth, a down-on-his-luck cowboy, discover that the greatest Christmas gift you can receive is the privilege of helping somebody else.

In the late 1970s and early 80s, I had four western novels published in paperback: Rebel Town, The Wolfer, Penwhistle's Prize, and West of the Pecos. I think you'll like this new one. It's got suspense, romance, and an inspiring Christmas message.

This is my Christmas present to you! No address capture, no mailing list, no c'ost at all. Be sure to give your friends and relatives the URL for the download or forward this newsletter to them. You'll be receiving a gift and giving one too!

Here's where you can download A Cowboy's Christmas Prayer...

After last issue's Inspire-O-Gram, a reader said she didn't like jumping from the email newsletter to the articles and back, and I appreciate her comment. This month's feature article follows, but I also included a couple relevant articles back on the site, if you'd like to explore this subject further:

Thankful for making a decision
You need to make a decision.

I don't know what that decision is, but you do. You've been putting it off, hoping it would solve itself, or that things would magically get better or that some way, somehow, you'd be able to avoid making that decision.

You know what isn't working in your life. You also know, as an adult, that things seldom get better without some kind of action. If you're a Christian, you can ask God to give you guidance, to show you what to do. If you're not a Christian, well, then you're pretty much on your own.

Either way, a decision, then action on your part can make things better. Too often we Christians procrastinate, hoping God will give us a "sign" or a "signal" on what we should do. Yes, that happens on occasion, but usually it's just another excuse for procrastinating more. If you keep putting things off, you can't make a mistake.

In the times when I've gotten ahead of God and made mistakes, he managed to turn my mess into something good, but sometimes it took years for the good to show up in my life. If your heart is right, if your intentions are right, and if you passionately want to walk in God's will for you, that takes a lot of the fear out of the situation, because you know he will work things for good if you mess up.

This Thanksgiving, whether you celebrate that holiday in your culture or not, thank God for helping you make that important decision you know you need to make. If you stumble, if you fall, God will help you get back up and get going again. He has promised to stick with you, no matter what.

Pray. Make your decision, then thank God for standing by you. He will lead you to better things if you trust in him.

Read The God of Second Chances...

Why it's wise for singles to be thankful...

One of the advantages of having your own newsletter is that you can get goofy if the mood strikes you. I usually resist the urge, but yesterday I gave in, so here's a new poem about being thankful:
Thanks a lot
I give thanks
for piggy banks,
hickory smoked bacon,
and septic tanks.

Thanks are due
in Kalamazoo,
Timbuktu
or Katmandu.

I guess I'm just a thankful guy.
I say "Thanks" at hello
and "Thanks" at goodbye.

Saying thanks
is a friendly habit.
Makes me wish
more folks would grab it.

So tell folks thanks
and make their day.
You'll leave them asking
"Who was that psycho, anyway?"
Quote time...
This month's quotation comes from pastor and author Dr. Bruce Larson. It's short, but speaks volumes:

On days when life is difficult and I feel overwhelmed, as I do fairly often, it helps to remember in my prayers that all God requires of me is to trust Him and be His friend. I find I can do that.
Bruce Larson
They're reaching out for sureness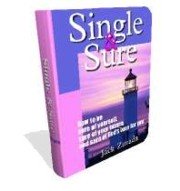 Singles across the United States--and overseas, too--have been purchasing my new ebook, Single & Sure.

This book will get you off to a strong start in 2008. If you're not entirely happy with the way your life has been going, Single & Sure will give you direction and motivate you to step out in faith to make things better.

You'll find full details at Single & Sure.
Rut Disruptor
This month's Rut Disruptor question ties in with our lead article:

Which is worse, my current problem, or being afraid of taking action on my current problem?

I just made an appointment to have some minor oral surgery done. I expect the outcome to be good, but putting it off won't solve the problem. Often, climbing out of our rut isn't as scary as we think it will be. We singles can't afford to fall into the trap of complacency. It takes an effort to make something happen, but each time you do, it makes it easier the next time.
Want to comment?
Thanks for reading November's Inspire-O-Gram. I hope you found something that enriches your life.

If you want to comment on this newsletter, www.inspiration-for-singles.com or the single life in general, use this nifty contact form.

Have a peaceful, rejuvenating Thanksgiving, and see you here again in December!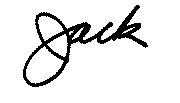 Jack Zavada
www.inspiration-for-singles.com
401 Indiana Ave
Streator, IL 61364 USA