The God of second chances shows his love through broken people like us

What a relief that we worship the God of second chances!
If there's one truth that's indisputable about human beings, it's that we have an infinite capacity to mess up. We singles are no exception.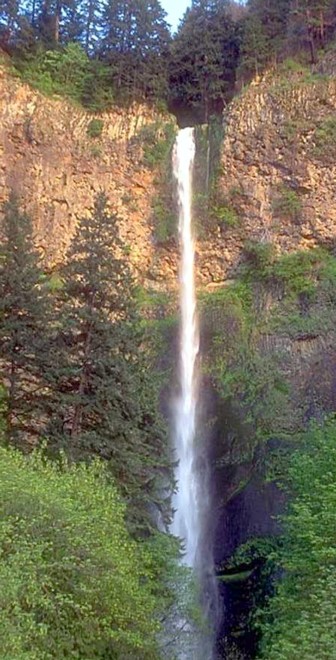 But even more infinite than our ability to sin is God's desire to forgive us. For those of us who have accepted Christ as our Savior, that means God will forgive us every time we ask.  Just as there are no limits on God's love, so there are no limits on his forgiveness, either.
God does not expect us to be sinless beings.  That would not be realistic, given our fallen nature.  He makes a way for us to learn from our mistakes and move on.  Christ's atoning work on the cross covered our sins past, present, and future.  Every time we sincerely ask forgiveness, we receive another chance.

A Bible failure gets a second chance
One of the most effective people in the Bible received a second chance from God. In fact, he received many, many chances. We can draw hope from the story of Moses, found in the book of Exodus. Moses killed an Egyptian taskmaster who was abusing Hebrew slaves.
When Pharoah found out, he tried to kill Moses. Escaping to Midian, Moses became a shepherd, married, and started a family. He had given up and "settled" for the life he had. Does that sound familiar? But God gave Moses a second chance.
God wouldn't listen to any excuses. He ignored the fact that Moses had failed before. He didn't care about Moses' low self esteem or speech disability. God had a job for Moses to do, and he was going to give him as many chances as he needed to do it.
The God of second chances will do the same thing for you today.
God gives his enemy a second chance
If anybody in the Bible deserved a lightning bolt from heaven to incinerate him on the spot, it was Saul of Tarsus. He is introduced in Chapter 9 of the book of Acts.
A zealous persecutor of the fledgling Christian Church, Saul deserved to die for his treachery against God.
Instead, God gave him a second chance.
Not only did Jesus convert Saul to believe in him, he used him--as the apostle Paul--to take the Gospel to the Gentiles. During the rest of his life, Paul was shipwrecked, beaten, stoned, robbed and imprisoned, yet God protected him from death, giving him chance after chance to complete his assignment. Paul did.
What the God of second chances has for you
Do you have to be a Moses or Paul to receive a second chance--or third chance or millionth chance--from God? No. Christ has a second chance for anyone who needs it, including you.
Maybe you've failed at something in life, and you think that dream is lost. I can tell you, though, from my own experience, that we serve the God of second chances. Right now I'm on my 47th or 48th chance. Or is it 348th chance?
I lost track about 30 years ago--and God doesn't keep score either.
Whether it's marriage, a job, a relationship, or your finances, God hasn't given up on you. He wants to heal you, make you right, and guide you into the purpose he has for your life.
Your new mission for him may be different, in fact completely different from what you had in mind, but if you're obedient, God will give you every tool and circumstance you need to accomplish it.
Don't sell God short
We all tend to expect too little from God. We tend to imagine that he's angry with us, that he carries a grudge and refuses to give us a second chance. That's not the God of the Bible, and that's certainly not Jesus.
Jesus continually reached out to people like you and me, people who need a second chance. Some had enough faith to receive it. Will you accept the second chance that God is offering you today.
See God realistically. See him mending your disappointment. See him running out to meet you, to give you another chance, just like the father of the prodigal son.
Your life isn't wrecked for good. The most loving, powerful being in the universe wants to heal it, and he does have the power and creativity to do just that.
Will you say "yes" today to the God of second chances?
---
How to get God's help with your problems...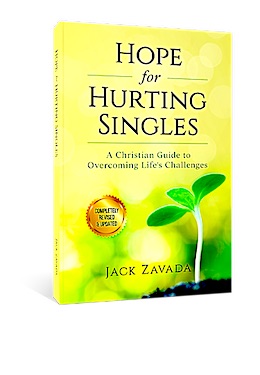 You try to go it alone, and that works fine -- until you hit a problem so tough it seems like a brick wall. Then you start praying. But how should you pray? And what should you do?

Hope for Hurting Singles, Jack Zavada's paperback book, gives clear, practical answers, because he wrestled with the same problems you're facing, using the hardheaded approach of trial and error. Yeah, he has a hard head.

Jack found out what doesn't work, and in time, what does.

Hope for Hurting Singles shows you, step-by-step, how to deal with:

Loneliness
Fear
Depression
Anger
Shyness
Low self-esteem
Jack took all the lessons he learned in 45 years in the single life and combined them into one powerful volume. It's like a troubleshooting manual for the obstacles holding you back.

Don't fumble around on your own when you can profit from Jack's experience.

Hope for Hurting Singles is only $10.99 in paperback from amazon.com and $3.99 for the Kindle version. Get your copy today!

---
Return to top of the God of second chances.