---
October 28, 2008 Issue #031
---
Failure is a hurdle singles have to overcome
Yowch! October's Inspire-O-Gram is arriving late in the month too!

My fingers have been burning up the keyboard lately, with some surprises for the coming year.

But for October's issue, our theme is failure. Yep, it's something we'd all rather not talk about, but it can't be avoided. If you try, you're going to fail sometimes.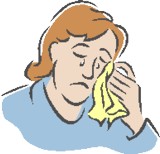 As a career writer, I've had my share of failure (we call them rejections), and I still continue to get rejected by agents and editors today. It's tough, but it's part of the business. It's also part of the business of life. If you want to succeed, you simply must keep trying.
We singles have an especially hard time with failure because we don't always have a cheerleader to boost our spirits when we fall. With that in mind, you may benefit from this article that shows you how to get back up...
---
Fr'ee Christmas novel out next month!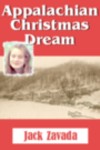 Hot news! My 2008 f'ree e-novel, Appalachian Christmas Dream will be available exclusively through www.inspiration-for-singles.com in November. Watch the next issue of Inspire-O-Gram

Nearly 20,000 visitors have downloaded our 2006 e-novel, Mary's Christmas Gift, and more than 13,000 people have downloaded the 2007 novel A Cowboy's Christmas Prayer. Both are f'ree, so if you haven't read them yet, check them out! They'll get you in that holiday spirit!

---
Quote-a-licious!
October's quotation is from Texas businessman and former presidential candidate H. Ross Perot:

Failures are like skinned knees, painful but superficial.
H. Ross Perot

I've found failure pretty painful, but also instructive. It makes you smarter on the next try. For most of us, the personal hurt of failure is only part of the problem. Our biggest fear is of other people seeing us fail. But nobody succeeds every time. Even the greatest baseball players get a hit only one out of three times.

The more you try, the better your odds of succeeding. Try to build up a thick skin so failure bounces off. The object is not to never fail. The object is to keep trying in spite of your failures.
---
October's inspirational poem:
The Ghost of Failure
Failure is a scary ghost
that grows throughout the years.
It takes what once were hopes and dreams
and turns them into fears.

But failure is just like a ghost,
This sound advice I'll share:
Just shine the light of truth on it
and you'll discover nothing there.

Past failures don't determine
the success tomorrow brings,
So trust in God and try again,
and you will do great things!

--Jack Zavada, 2008--
Can a book show you how to be more lovable?
That sounds like a tall order. But each of us has little traits that are, well, off-putting. And in most cases, we're our own worst enemy.

Single & Sure, my ebook, shows you how to get out of your own way, how to open yourself to God's help, and how to enjoy life more as a single person. I think you'll appreciate all the pain you'll skip, because I went through it for you.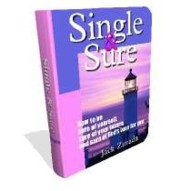 That's right, I share my most valuable lessons for avoiding dumb mistakes, recovering from heartaches, as well as truths I learned about accepting God's love. You won't get 40 years' worth of down-to-earth advice like this in any bookstore. It's only available here.
Check out the Table of Contents and read a f'ree excerpt of Single & Sure...
---
Are we missing a page?
www.inspiration-for-singles.com contains nearly 280 pages--but maybe we're missing a subject you'd like to hear about.

I'm always open to suggestions for topics. Just dance your digits over the keyboard and send me an email via our landfill-friendly contact form. I'm monitoring my monitor for incoming, so let's hear from you.

Thanksgiving is quickly approaching, at least here in the U.S. No matter where you hang your beret, there's always something to be thankful for. Look for the blessings in your life in the coming weeks.

Once again, thanks for reading, and please pass the word about the site along to friends, enemies, strangers and anybody wandering past your window (providing they're not peeping in--weirdos creep me out!).

See you in a couple weeks with the download address of Appalachian Christmas Dream. Remember--the Creator of the Universe has chosen you to love. Wow!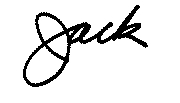 Jack Zavada
www.inspiration-for-singles.com
401 Indiana Ave
Streator, IL 61364 USA