---
February 14, 2012 Issue #071
The dangers of being
happy all the time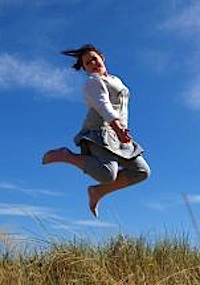 Happy Valentine's Day! Well, okay, phooey on Valentine's Day, then, and let's get on with the February Inspire-O-Gram.

Continuing our year-long study of happiness, I wondered whether it's really possible for us singles to be happy all the time. Last issue, I featured a poem titled "No Matter What," about being happy no matter what. Well, today is a perfect example of one of those occasions when I'm feeling less than delirious.

The truth is, we shouldn't feel happy all the time. We're probably a few french fries short of a Happy Meal if we are. What makes sense? What is psychologically stable?

Well, those are the questions I put my noggin and research mouse to work on this month. Read the pros and cons of being happy all the time…


---
It's not myself
I mumble as I walk along,
but if people only knew.
I really haven't lost my mind.
It's not myself I'm talking to.

A secret I learned long ago,
keeps me from being proud.
Instead of praying silently,
I speak to God out loud.

When I can hear the things I ask,
I often blush with shame.
Then I stop and pray for others,
asking help in Jesus' name.

I tell Him of their sorrow
and why they hurt so much.
I ask Him to bring comfort
and give them His healing touch.

My prayers are soft and humble
as I tell of my own need.
I promise I will follow Him
wherever He may lead.

Many years I've had this habit,
I can't help this thing I do.
I'm conversing with Another.
It's not myself I'm talking to.

~ Jack Zavada, 2012 ~

---
Your Valentine's Gift: Frameable Bible Verses!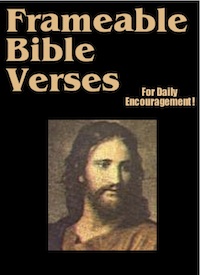 Ah, one of God's greatest g'ifts to us singletons is his written Word, the Bible. And here's a Valentine's Day present for you that will give you encouragement and inspiration all year 'round.

Our Frameable Bible Verses is a PDF file that you can download for F'REE, print out, cut out with scissors, and frame! They're sized to fit a 3 1/2" by 5" photo frame, available at any dollar store. I got a nice wood tone frame at my local Dollar Tree for a buck. So happy!

I included enough verses so you can switch them out every month, giving you a whole year's worth of encouragement.

Every time you glance at your framed verse, you'll be reminded of God's big love for you. Can anything beat being God's valentine? I think not!

Grab your f'ree gift at: Frameable Bible Verses


---
February Quotorooter
February's quotation comes from L. Thomas Holdcroft, author and Director of Pentecostal Correspondence College in Canada in the 1990s:

There may be those on earth who dress better or eat better,
but those who enjoy the peace of God sleep better.
~ L. Thomas Holdcroft ~

We singles chase a lot of shadows looking for happiness. I know I have. The more I chased, the worse I slept. Until I started chasing God instead.

Happiness lies more in being content with what you have rather than being discontent over what you don't have. We have the biggest landfills in the world in America. What was yesterday's "must-have" is next year's "how do I get rid of this junk?"

Look for happiness is a place where you can find it.

---
"Who loves ya, baby?"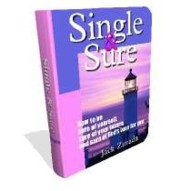 Most of you are too young to remember the TV detective, Lt. Theo Kojak, played by Telly Savalas in the 1970s. One of his favorite catch phrases was, "Who loves ya, baby?"

The answer for us singles is God loves you, and you'll be stone-convinced of that after you read my ebook, Single & Sure. Once you grasp hold of that truth, it will make a world of difference in your confidence and self-esteem.

The price of Single & Sure is only $9.97, and it's available in many countries. Our info page even has a handy currency convertor to show you how much it costs in your country's money. The credit card companies and PayPal take care of the conversions and purchases.

You don't have to be a detective to find out who loves you. Get the full info on my ebook, Single & Sure.

---
Highway to Happyville
Wow! We got some beautiful responses from Inspire-O-Gram readers to our request in the last issue to tell us what makes you happy. Check these out:

Nothing brightens my day and makes me smile like the love from my dog, or hearing the purr of a content cat sunbathing in the grass. I don't know what my single life would be like if it weren't for animals.
Kathy, U.S.

That the majority of my problems are external and that my core is solid.
Jackie, U.S.

Nothing in this life is guaranteed. I'm learning to put all my trust and hope in Him, because I know He'll always be there. And then I try to be thankful for the little things- a sunrise, a hot shower, food to eat, a good conversation, quietness. There are so many blessings. It's not always easy to keep focus, but it's something I often pray God will help me to do when I get frustrated or down.
Lisa, U.S.

I think most of the time we forget what's really important and what really matters...at the end of the day Jesus is the one who matters.
Char, Zimbabwe

When I get to feeling sorry for myself because I didn't end up happily married with a family, I just think about all the married people I know who are not happily married and/or who have "impossible" children. Then, I don't feel so bad and am thankful for my freedom. There are a lot of married people who wish they were single again. So, for now anyway, I am content.
Janet, U.S.

It makes me happy learning that something I've shared with someone has really made a difference, or when a young person wants to spend time with me, I feel honoured and very happy.
Mary, New Zealand

What makes me happy is knowing that God accepts me in Christ just as I am and loves me right where I am TODAY--he's not waiting for me to get my act together to love me, he already does.
Lori, U.S.

---
A different kind of Valentine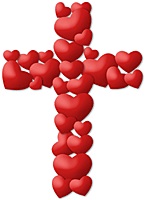 Most of us think of a heart on Valentine's Day, but our true valentine is not shaped like a heart, but a cross. That's why today, if you don't get a card or gift from anyone, remember that you already have the best valentine you'll ever receive.

Whew! It was a lonnngg February issue, but I hope you found something in it to help you along the way. I enjoyed receiving the comments from January on what makes you happy and was glad to share them. If you'd like to get in touch, just use our calorie-free contact form.

(Cross Image: ChristArt.com)

Thanks for reading. In March we'll continue with another aspect of our year-long study about happiness. Just researching and shooting these cupid arrows out to you has made me happier already! I hope you feel the same when they hit you.

God bless,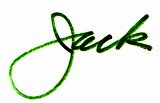 Jack Zavada
www.inspiration-for-singles.com
401 Indiana Ave
Streator, IL 61364 USA