---
January, 22 2013 Issue #082
Let's do more of this in 2013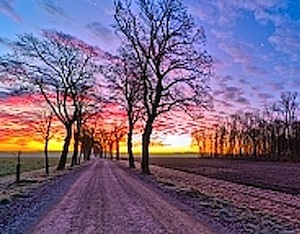 "Oh no! Oh no!"

How many times have you said that lately--at least mentally--to yourself? It might have been an intimidating situation, a tragedy, or just one of those stinky days when you didn't want to get out of bed.

But it's a new year, and as good a time as any to change the way you look at your life. It's time to do something daring and scary. At the same time, you're going to take advantage of one of those amazing paradoxes of Christianity. What seems the most daring is also the safest. What may appear to be scary is, in fact, the most comforting.

It's something we singles need to do more of. It brings peace of mind. It takes a load of stress off. Best of all, it's something Jesus tells us to do--and that means it's the wisest course of action.

Let's kick off 2013 with some thoughts on how we singles can trust in God.


---
God is at my side
I was afraid to do new things,
I've failed at so much I've tried.
But this year will be different
because God is at my side.

So many times I walked alone.
It was just my selfish pride.
But this year will be different,
because God is at my side.

Life is hard but I am weak;
that took so long to learn.
And I don't have the strength I need
to do the things I yearn.
But when I'm walking in His will
His power flows through me
And I can feel myself becoming
who I'm meant to be.

So take his Word into your heart
and let Him be your guide.
And your life will be different too
when God is at your side.

~ Jack Zavada, 2013 ~

---
January Quotomodo
January's quotation comes from Oswald Chambers, a Scottish Baptist and Holiness Movement evangelist, teacher, and author of the famous devotional, My Utmost for His Highest:

Leave the broken, irreversible past in God's hands, and step out into the invincible future with Him.
~ Oswald Chambers (1874-1917) ~

In the first month of this new year, we singles have an opportunity to cast off the anchors of the past that have been holding us back--the failed relationships, the workplace disappointments, the low self-esteem, and every other thing that haunts us at night.

Give it all to God and let him work his mighty healing power on it. Let it go. While you're at it, take a new attitude toward your future.

See each new day not as drudgery or something to fear, but as an exciting adventure with Jesus. When he's your constant companion, impossible things can happen, just as they did in the lives of the apostles. Pray passionate prayers and watch for miracles, small and large!


---
How to make fewer mistakes this year!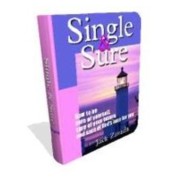 Urgh! What's a smart way to avoid mistakes in 2013? Learn from Jack's mistakes!

In the 40+ years I've been a single adult, I've done some remarkably knuckleheaded things. But hey! I've done some smart things, too. You can learn what to avoid and learn what to do right in my ebook, Single & Sure.

This is a plan for living the Christian life that relies on God's timeless wisdom, not my puny understanding. You may recognize how I went off the tracks (maybe you did too), then how I got back on and what I learned in the process.

Dodging even one of these bullets is worth the $9.97 price, but it also comes with a money back guarantee. Wowzer! Such a deal.

Get a preview of the contents of Single & Sure.

---
Feel better about yourself by bed time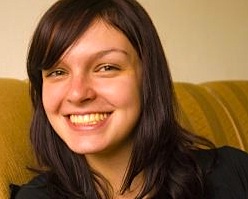 Beating ourselves up emotionally seems to be singles' favorite sport, and some of us have achieved professional status.

But it's no fun and it's certainly not the truth. It's such a common problem among us unmarrieds that I devoted several pages to it on www.inspiration-for-singles.com.

Here are some ideas on why you should start treating yourself better, starting NOW:

The best reason to stop beating yourself up…


If you're ashamed to be single…


If you think of yourself as a bad luck person…


How to stop being your own worst enemy…

---
What's possible for you in 2013?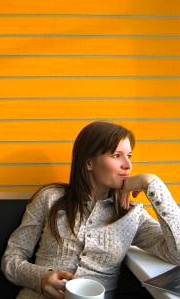 Are you disillusioned with the new year already, or do you see it as an opportunity to change your life for the better?

For me, a reason to get up in the morning is to have something to look forward to. Usually it's an article I'm planning or a book I'm writing, but it may be something as mundane as walking my dog or a new recipe I want to try for supper.

Get yourself a project this year--a big project that will challenge your intelligence and perseverance. Make sure it's something you want to do, and that when you finish it, you'll have something you can be proud of.

Sound intimidating? Here's the secret that goes back to the building of the pyramids for achieving your goals…

And remember, if you want to zing me an email, it's as easy as using our smoke-free contact form.

Thanks for reading, fellow singleton. I have some fun stuff planned for Inspire-O-Gram in 2013, including a new ebook I'm writing right now! Until February,

Trust in God and live BIGGER!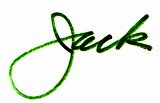 Jack Zavada
www.inspiration-for-singles.com
401 Indiana Ave
Streator, IL 61364 USA