---
July 20, 2010 Issue #052
---
Don't fit in?
Don't worry!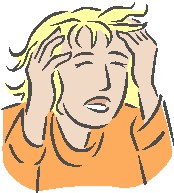 We singles often find ourselves in situations where we feel we don't fit in.

You know those uncomfortable events where co-workers bring their spouses and you don't have a date, when the pastor launches into a series of sermons on the joys of marriage, or when a well-meaning relative asks, "What? You're still single?"

Yeah. I love that last one.

Our society is weird. It idolizes marriage but looks on the multi-divorced celebrity with an attitude of, "That's how it goes."

And if you're kind of a geeky single like me, yipers! You're not only (pitiful) single, but not cool on top of it! It's enough to unscrew your noggin, even if you've got it screwed on straight.

So here are some thoughts to remember when you don't fit in...



---
Square peg
My weight is wrong,
I'm way too short.
Sometimes when I laugh
I let out a snort.

I can't afford those
designer clothes
or a nip and tuck
to adjust my nose.

I'm a square peg
in a round hole.
I'll never win
a popularity poll.
But I know where I'm going
and I see my goal.
Yeah I'm a square peg
in a round hole.

Don't have big hair
or a movie star smile.
My teeth look like
a crocodile's.

The beautiful people
think I'm a troll.
I'm a square peg
in a round hole.

I'm a square peg
in a round hole.
To be like Him,
Yeah that's my goal.
He didn't fit in
but He saved my soul.
He was a square peg
in a round hole.

I wanna be a
square peg
in a round hole.

--Jack Zavada, 2010--

---
Find out who you really are!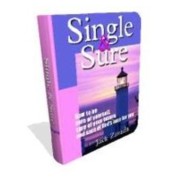 We all want to be approved of, and fitting in is one way to do that. But is that really our duty in life?

Single & Sure, my ebook for happier living, will put you on the path to being certain about who you really are.

You don't want to be a Credit Card Zombie, controlled by the nonstop advertising of our culture. Learn how to develop ad-proof self confidence. See through phoniness and discover the important truths of life.

Learn what I learned in 40 years of single life--and avoid the pain! Check out the contents of Single & Sure...

---
July Quotorama
July's quotation comes from Herman Melville, author of Moby Dick, one of my favorite novels:

It is better to fail in originality than to succeed in imitation.
Herman Melville (1819-1891)

In a very real sense, Melville failed in originality. His masterpiece, Moby Dick, never sold its initial print run of 3,000 copies during his lifetime and earned him only $556. But many years after he died, this same book was recognized for its brilliance and has often been called The Great American Novel.

You and I are under a lot of pressure to fit in, to conform. We're told to drive the "right" car, wear the "right" clothes, and even talk on the "right" cell phone.

God created you as a unique person. He gave you a personality and mind no one has ever had before or will have after you. Use them to be you. Celebrate your unique "you-ness" every day. You're an original, a one-of-a-kind.

Be you



---
Christmas in July!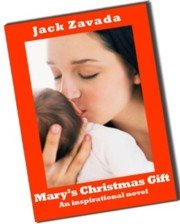 Christmas means g'ifts, even in July. Here are three fre'ebies that have surprised me with their popularity.

Mary's Christmas Gift is a short novel about Mary Chapman, a female business executive who finds herself single and pregnant at Christmas time. It's got excitement, romance, and an ending that will give you that great gooey feeling. And this ebook is f/ree!

A Cowboy's Christmas Prayer, set in the old west, tells the story of a feisty widow and a wandering cowboy who came to love her. It's f'ree too!

Appalachian Christmas Dream finds young school teacher Junie Corban trying to fight illiteracy in rural Kentucky in the early 1900s. Oh, and there's a handsome mine engineer who thinks she's wonderful. Yep, it's f'ree too.

These ebooks have had more than 30,000 downloads to date. I hope you enjoy them!

---
Good news for Jack
In July, I had a blood test that showed my radioactive seed treatment for prostate cancer is working exactly like it's supposed to! My PSA (for you medical types), dropped to .6! Again, I want to thank all of you for your prayers and good wishes.

If the urge to write hits you, please use our peanut-free contact form.

That's it for July from the sweltering state of Illinois. Thanks for reading, fellow singleton. Until August,

Be the you God created you to be,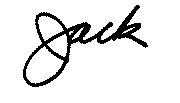 Jack Zavada
www.inspiration-for-singles.com
401 Indiana Ave
Streator, IL 61364 USA