---
June 16, 2009 Issue #039
---
'Clumsy' is a word singles shouldn't use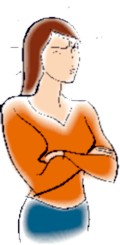 If you think you're clumsy, you need to change your thinking about yourself.

We all do clumsy things at times, just like we all fail sometimes. That doesn't make us a clumsy person or a failure. How we singles see ourselves affects our confidence and self-esteem.

You can't afford to call yourself clumsy--or any other negative label. Society is trying to make us feel inferior all the time anyway, so we'll buy stuff to make ourselves feel "right."

But there's only one way to feel right about yourself, and we discuss it in this article about clumsiness...
---
June Quote-a-roonie
June's quotation comes from singer/songwriter Harry Chapin. You may remember him from his hit song, "Cat's in the Cradle." While June's quote isn't specifically about clumsiness, it does touch on the embarrassed attitude some of us have toward our supposed shortcomings.

I'd rather make a mistake than do nothing.
Harry Chapin (1942-1981)

Mistakes can be humiliating, but everyone makes them. None of us is perfect and we never will be in this life. So next time you feel clumsy, laugh at yourself, shrug your shoulders and keep going. The next try might just do it!

---
Need money help?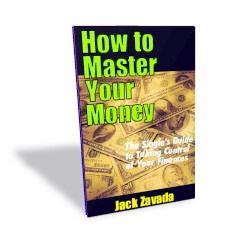 Money. Can't live with it, can't live without it.

How to Master Your Money, my new ebook, shows you how to save more and get more mileage out of the cash you do have. No complicated theories or unrealistic goals. This is practical, real-world help, folks.

You'll learn why you spend and how to cut back on wasteful, impulse purchases. Once you understand your motivation, the world of money becomes remarkably clear.

It's only $4.97, and like all of our ebooks, it comes with a money back guarantee. Such a deal!

Get all the details at Master Your Money...

---
Under the covers
I'm under the covers
and I'm not coming out.
I'm hiding here safe
in my darkness and doubt.

Nothing can get me,
In my comforter cave,
I'm snuggled up tight
'cause I'm not very brave.

The world is too ugly,
with meanness and strife.
I'm going to stay here
the rest of my life.

I hid under the covers
when challenges beckoned.
What? It's time for cake?
I'll be there in a second!


--Jack Zavada, 2009--
---
Need encouragement?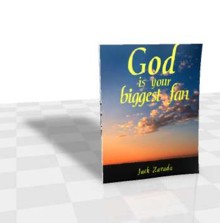 If you need a boost, or have a friend who does, our F'REE Mini-Encouragers are four-page booklets designed to boost spirits--pronto.

You can slip them in a greeting card, someone's lunch, put it on their desk, or just hand it to them. What's really neat is that they're F'REE, my favorite price.

You can download them at: Mini-encouragers.

And if you like inspirational novels, we've got three super ones--also F'REE! Each is on a Christmas theme.

Mary's Christmas Gift, first published at Christmas 2006, has had nearly 25,000 downloads. A Cowboy's Christmas Prayer, published at Christmas 2007, has had more than 18,000 downloads, and Appalachian Christmas Dream, published last Christmas, has had nearly 9,000 downloads to date.

You can get any or all of these 75-page stories F'REE at: www.inspiration-for-singles.com/free-stuff.html.

That winds up our June Inspire-O-Gram. If you want to drop us an email, you can use our nonodorous contact form.

Until July, enjoy God and enjoy yourself!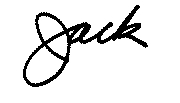 Jack Zavada
www.inspiration-for-singles.com
401 Indiana Ave
Streator, IL 61364 USA