Inspiration to help you thrive in the single life!
You're receiving this free ezine because you signed up for it at www.inspiration-for-singles.com--which proves how smart (and good-looking) you really are!
If you like Inspire-O-Gram, please forward it to your friends.
If a friend did forward it to you, please sign up for your own free subscription at: Inspire-O-Gram


---
Issue #015, June 19, 2007
The theme of June's Inspire-O-Gram is spiritual healing.
I think we're all in a constant, lifelong process of spiritual healing, because hardly a day goes by when your heart doesn't get bruised or battered in some way.
One of the requirements for spiritual healing is getting over regrets...
As you journey through life, you're bound to suffer loss. You can become bitter, or you can trust and believe that God has something better...

Life in my rear-view mirror
For folks who simply insist on living in the past, here's a new poem I wrote while WUI (writing under the influence) of generic cola:

Don't need no headlights on my ride,
Don't care if it's cloudy or clear,
I don't look where I'm goin'
'cause I live in the past.
I keep my eyes on my rear-view mirror.

Big 18-wheeler be crowdin' my lane
I oughta be shakin' with fear,
But it don't make no difference
'cause I eat my own dust
as I look in my rear-view mirror.

I'm a bat outta yesterday,
travelin' too fast,
but my mind's grindin' in reverse gear.
How I wish I could see
where I'm goin' to be,
but I'm glued to that rear-view mirror.

Yeah, some day I'll crash
and they'll vacuum me up,
just a lump and a bump and a smear,
and the trooper will say
as they wipe me away,
"He had bird doo
on his rear-view
mirror."

You'll have to admit, you don't get poetry of that quality anywhere else on the Internet. (Huh?)
Quote time...
June's quote comes from from Dr. Henry Cloud and Dr. John Townsend, from their book 12 Christian Beliefs That Can Drive You Crazy:

Character change--to be transformed into God's likeness--is the key to real healing for all of us. (2 Corinth. 3:18)

Well, it's hard to argue with that. Sometimes we singles think we're Pretty-Darn-Good-The-Way-I-Am-Thank-You-Very-Much!

Except we're not. I don't want to be like me the rest of my life. Yuck! I want to be like Jesus. It's an impossible goal, until you understand that that's exactly what He wants for you too.
Another f'reebie!
How can you not be a fan of Abraham Lincoln? What an incredible man he was. You may not know, however, how much failure Lincoln overcame in his life to become the most admired President in American history.

I've put together a f'ree booklet about Lincoln's perseverance, which you'll find on the bottom of the page at Mini-Encouragers...
Another shameless ebook plug
I've finished the draft of my upcoming ebook, Single & Sure, which I hope to have up for sale on the site this fall.

Like you, I can't resist being outdoors in the summer, so it takes some willpower to work on revising the first draft.

But hey! Now that I've got a hard copy of it and a red pen, there's always my lawn chair, a cool beverage (nonalcoholic, natch!), and my faithful canine companion Charlie at my side.

Watch Inspire-O-Gram for further developments on Single & Sure. It's gonna be a doozy!
Rut Disruptor
Finally, to June's Rut Disruptor question. It's a truth we all have to face when we've been emotionally or spiritually injured:

Do I really want healing or am I unnecessarily clinging to my wound for some reason?

Ultimately, justice--which we all want and deserve--can only come from God. He's the one to settle accounts, not us.

We can make ourselves grouchy and miserable, or we can ask God to help us move on.

Christ is the Great Physician, but even the best doctor can only help those patients who want to be healed.

That's Inspire-O-Gram for June. Hope you enjoyed it, and as always, you can comment on this news letter or the site by using the contact form.

Thanks very much for reading. See you here next time with more stuff to help you thrive in the single life!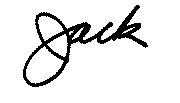 Jack Zavada
www.inspiration-for-singles.com
401 Indiana Ave
Streator, IL 61364 USA