Inspiration to help you thrive in the single life!
You're receiving this free ezine because you signed up for it at www.inspiration-for-singles.com--which proves how smart (and good-looking) you really are!
If you like Inspire-O-Gram, please forward it to your friends.
If a friend did forward it to you, please sign up for your own free subscription at: Inspire-O-Gram


---
Issue #008, November 21, 2006
Welcome to the November issue of Inspire-O-Gram, the newsletter that helps you thrive in the single life!
This month's theme is energy--not the kind from gasoline or windmills or nuclear reactors, but the kind that never runs out.
If you want to learn the secret to having more energy, check out this article...
Sometimes we think going nonstop is the best way to get more done. Wrongo! You'll actually increase your productivity if you do this...
For all you single folks who plan on conquering the world, this month's poem is perfect for you:

Why settle?
I'm not a superhero,
but sometimes I think I am.
I can't leap over buildings
or punch my way out of a jam.

I can't see with x-ray vision
or shoot fire from my ears.
Can't make myself invisible,
although my paycheck disappears.

I'm an ordinary person
and often not too wise.
But I have found the way to cut
my problems down to size.

When life's too much to handle,
then I make a prayer request.
I only do what I can do
and let Jesus do the rest.

You can face whatever comes your way
and live with no complaint.
Why settle for superhero--
when you can be a saint!


That's a good lesson to remember when we try to do too much under our own steam, isn't it?


Quote time...
When it comes to energy, this month's quote from Arnold Hilmar Lowe, former pastor of Westminster Presbyterian Church, Minneapolis, MN, fits right in:

"Christ was not meant for pedestals and church windows. Christ was meant for the street, for the home, for the office, for every task, for every emergency, for every joy, for every sorrow,
for every sin, for all that life is."
Fr+ee inspirational novel!
As my early Christmas present to you, I'm offering my new inspirational novel, Mary's Christmas Gift, as a fr-ee download.

Mary Chapman, an executive at a breakfast cereal company, finds herself 34 years old, unmarried, and nine months pregnant at Christmas time. When Mary gives up her baby in a very unusual adoption, she discovers that God sometimes answers prayers in unexpected and spectacular ways.

Mary's Christmas Gift will fill you with hope and happiness for the holiday season and the year ahead. You can get this PDF-format novel at no c'ost at: Mary's Christmas Gift.
Rut Disruptor
Finally, we conclude this issue with The Rut Disruptor, Inspire-O-Gram's exclusive tool for change. We have just two questions for you this month:

1) "Do I have the courage to let God look at my schedule and show me which activities I need to eliminate to make wiser use of my time, talent, and energy?"

2) "Just who am I really trying to impress, and why?"

Whew! If you can honestly explore those two questions, you'll probably make some major changes in your life in the coming year.

That wraps up the November issue of Inspire-O-Gram. Don't forget to visit our Life Changing books page for the best in Christian reading. Any of the items would make a much-appreciated Christmas gift for a friend, family member, or yourself!

More visitors are finding inspiration-for-singles.com every day. You can show your appreciation by telling others about the site. Be sure to take advantage of the free stuff we offer, and keep clicking our way!
One more note...
At inspiration-for-singles.com, we're not ashamed of our love for Jesus Christ. If this newsletter or the web site is not what you expected, please take a quick visit here...

I sincerely hope you'll stay with us, because we're going to take one heck of an exciting ride in the coming year and we'd like to have you along!

To your thriving in 2007,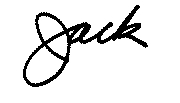 Jack Zavada
www.inspiration-for-singles.com
401 Indiana Ave
Streator, IL 61364 USA