If you want more energy, take inventory of your thought life
If you're dragging around and want more energy in your life, the first place to look is your thought life.
Being single, you have a lot of time to think, right? Sometimes your thoughts are constructive, but more often they're destructive. Thoughts or patterns of thinking, generally fall into three categories: neutral, energy builders, and energy drainers.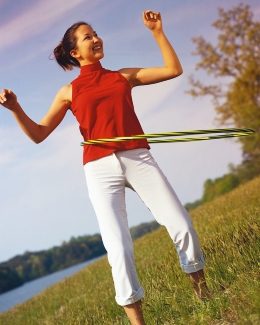 Energy draining thoughts include:
Worry,
Anxiety,
Anger,
Envy,
Resentment,
Fear,
Depression.
Energy building thoughts include:
Gratitude,
Cooperation,
Flexibility,
Patience,
Acceptance,
Trust in God.
Oddly, when we go to bed at night after a day of energy draining thoughts, we're exhausted, but not able to sleep as well as when we have a day of energy building thoughts.
Sometimes, in the case of depression, it's wise to go to your doctor and get examined. Tiredness, listlessness and interrupted sleep often accompany depression.
Once you make the connection between what you think and your energy level, you'll learn to guard your thoughts very closely.
You'll see that when you're involved in some exciting, enjoyable activity (such as a music concert), time goes quickly and you feel refreshed afterwards. On the other hand, an unpleasant activity, like cleaning out the garage or grunt work on your job, can leave you disproportionately tired compared to the actual amount of labor you put in.
Since the reality is that we're always going to have unpleasant chores to do and distasteful events to handle, we'll come out fresher on the other side if we find some way to turn those tasks into a gratifying experience.
You can think of a reward you'll give yourself when finished or the sense of accomplishment you'll have when the job is done. But if you want more energy, dread about an impending event is another feeling you need to catch early and stamp out.
It's just common sense that there are times when we take on too much and get in over our heads. We may want more energy to get it all done, but the most sane attitude is to learn to say "no." That may be hard at your workplace, but it's never inappropriate to ask your supervisor for some kind of help. That's not cowardice or incompetence. That's working smart.
Over the years, I've found that if I want more energy, I need to stop fretting about how things are going to turn out and trust God more.
I get too tired when I doubt God. I get too tired when I become resentful and angry at God. And, I get the most tired after those times when I think I am God.
God can be a reliable supply when you want more energy, but only if you ask for it, and if the task you're involved in honors his principles.
God has an uncommon way of helping us sort out priorities so we use our energy more wisely. Usually it's better to do a few things well than to do many things haphazardly.
And if you trust God enough to let him do his part, in his way, on his schedule, you'll be surprised at how energized you feel.


---