Does inspiration for singles have what you need--right now?

At inspiration-for-singles.com, single people find solid, real-world advice about loneliness, frustration, anger, self-esteem, depression, and the other common problems unmarried folks face.
When you're looking for a reliable guide, you want someone who has been there before. You want someone with firsthand experience who has already gone through what you're facing right now.
And, you want answers that will build you up and give you hope.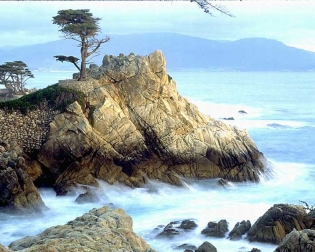 When you take a mini-vacation here, you'll find:
Encouraging quotes,
Uplifting poems,
Insightful articles,
Gorgeous photos,
and soul-restoring fun!
What makes this site different from all the other singles' sites on the Web? Here's what: I've been an unmarried adult for over 40 years. I openly, honestly share my mistakes (so you can avoid them). I also share the most valuable lessons I've learned, so you can grow from those, too (my pain, your gain; such a deal!).
You'll quickly notice that all of our material focuses specifically on the Christian single. Click here if you're not a Christian.That's our thing. Our goal is to help you wring every bit of joy and satisfaction you can from each day.
If you're not Christian, or if you're married, you'll find plenty here as well. Do you have an open mind? Good! You may be surprised at how relevant this information is to your situation.
This is NOT a dating site. You can get that anywhere on the Web. Instead, we offer hope and encouragement to people who live alone. We take a practical, down-to-earth approach.



God does have a plan for your life, and it's exciting! He wants you to rise above the daily, frustrating struggle. He wants you to stop postponing your life, waiting for something great to happen. Instead, he wants you to live large in the present moment.
What's more, he's a good God, and if you haven't always felt that way about him, you'll find some stuff here that may turn your thinking around.
This web site, like our lives, is a work-in-progress. I'm constantly adding new quotes, poems, stories, and photos. At this moment, you'll find more than 350 pages to explore. Ready to lift your spirits and have a little fun doing it? Try the topic buttons on your left. Thanks for spending time here!
---
Search inspiration-for-singles.com:
---
Why we're not slick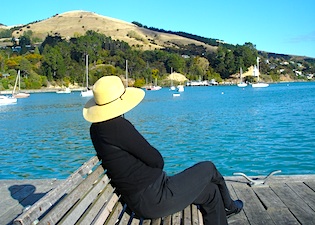 I'll admit it right up front. This is not a slick, state-of-the-art site with sophisticated design and graphics.

It's a site for thinking singles, people who are looking for the deeper meaning of life, like the woman in this photo. I certainly don't have all the answers, but I have some of them, simply because I'm older than most of my visitors. I've already experienced some of what you'll go through.

I prefer to spend my effort reading and writing about your concerns, so that doesn't leave much time for the latest Internet fads. This is a one-person operation. Besides writing all the material here, I also personally answer all emails from visitors.

If you're a thoughtful, sensitive person, you'll find a home here. You know what matters, and I think you'll find it affirmed on this site.

Jack Zavada
Writer & Site Owner

---
Free do-it-yourself plaques!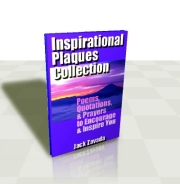 Get 15 FREE spirit-lifting plaques featuring poems, quotations, and other encouragers when you sign up for our free ezine, Inspire-O-Gram.
Yes! I want these FREE plaques!
---