Kindness soothes another's heart
in ways that nothing else can
Kindness is the rarest and sweetest of gifts.
If only we could see the hurt and fear in others' hearts, how much gentler we would be. This quality heals. It soothes. It is always unexpected, and it always delights.
Think of your favorite people. Haven't they all been kind to you?
How important it is to be compassionate to children. Young children, especially, need words of understanding and encouragement. Looking back, we can all remember a favorite teacher and how confident and strong she made us feel.
And how important it is too, to be loving to the older people you meet. Often they are lonely, sad, and longing for another's touch or gentleness.
We imitate Christ well when we treat others with love. Sample these quotations, then be kind to someone tomorrow. God sighs in delight when he sees an act of kindness.


---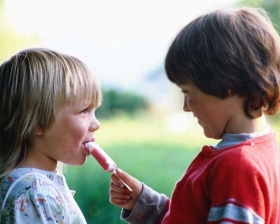 Perhaps you will forget tomorrow the kind words you say today, but the recipient may cherish them over a lifetime.
Dale Carnegie
There is no greater loan than a sympathetic ear.
Frank Tyger
Kindness is more important than wisdom, and the recognition of this is the beginning of wisdom.
Theodore Rubin
Kindness quotations continue below
Like quotations? Our FREE monthly ezine, Inspire-O-Gram, features a new inspirational quote, down-to-earth articles, poetry, and our exclusive tool for change, The Rut Disruptor. For your FREE subscription, just fill out the easy form below.

No one is living aright unless he so lives that whoever meets him goes away more confident and joyous for the contact.
Lilian Whiting
Too often we underestimate the power of a touch, a smile, a kind word, a listening ear, an honest compliment, or the smallest act of caring, all of which have the potential to turn a life around.
Leo Buscaglia
Until you have learned to be tolerant with those who do not always agree with you--until you have cultivated the habit of saying some kind word of those whom you do not admire--until you have formed the habit of looking for the good instead of the bad there is in others, you will be neither successful or happy.
Napoleon Hill
Life's most urgent question is, what are you doing for others?
Martin Luther King Jr.
Kind words, kind looks, kind acts and warm handshakes, these are means of grace when men in trouble are fighting their unseen battles.
John Hall
Three things in human life are important. The first is to be kind. The second is to be kind. And the third is to be kind.
Henry James
When you are kind to others, it not only changes you, it changes the world.
Harold Kushner
Let me do all the good I can, to all the people I can, as often as I can, for I shall not pass this way again.
John Wesley
Teaching a child not to step on a caterpillar is as valuable to the child as it is to the caterpillar.
Bradley Miller
Be kind, for everyone you meet is fighting a hard battle.
Philo

Kindness Quotations Part II...


---
The strangest act of kindness
I ever performed...

Read about the
strangest act of kindness
I ever performed...







How to be a kinder person...
To learn how to be a kinder,
more compassionate person,
click here...


---
Want to find out what Christians believe...or take FREE Christian courses?


---