Listen and pass love along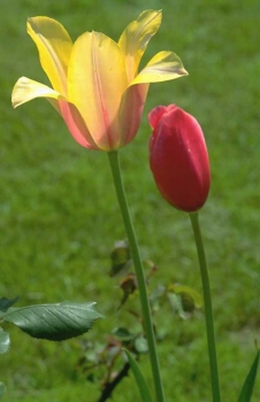 Hearing someone out seems like a simple act. But if you do it well, you listen with both attention and compassion.
Many people, especially the young and the elderly, have no one to talk with. Everyone seems too busy for them. It's easy for them to feel that they don't matter.
Time is one of the most precious gifts God has given us, and when we give our time to someone in need, it must bring a smile to Christ's face.
Can you remember an episode that hurt you deeply? Were you fortunate enough to have someone to talk with about it? And if you didn't, do you recall how much that would have helped?
Sometimes we singles get so wrapped up in our own little lives that we put off the very people who are important to us.
Hurt is corrosive when it's bottled up. But if you're willing to listen as a friend pours it out, their insides can begin to heal. Can you be that person today? Can you take the time to give somebody your undistracted attention?
What an unfathomable task it must be to keep the universe running, with all its complexities, yet God always finds time for you when you pray.
You don't need to give wise advice. You don't even need to solve that person's problem. Just listen. It's one of the sweetest gifts you can give.


---
Warning: Open in case of a lousy day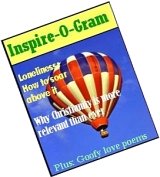 Some days you just don't need another ezine.
That's all right. Inspire-O-Gram, our free monthly newsletter, will wait patiently in your email inbox until you do.
Because a lousy day can happen unexpectedly. That's when you could really use a laugh and a lift for your spirits.
We don't mind if you don't open Inspire-O-Gram right on the day you receive it. It's kind of like stashing a candy bar in your desk drawer. It's carefully wrapped; it won't go stale.
But when do you need it, there it is. Ahhhhhhhhh. Hits the spot, eh?
Sometime in the next month you'll need a lift. Subscribe to Inspire-O-Gram by filling out the easy box below.
It'll be there right when you need it.