Being fed up with hurting can put you on the path to contentment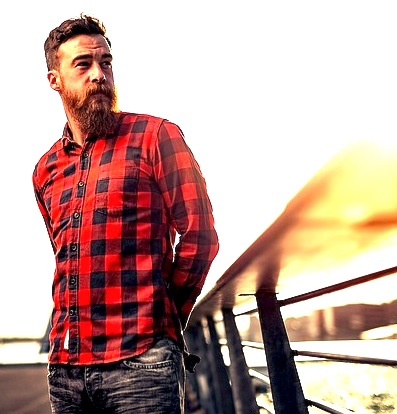 Being fed up with hurting is actually a good thing.
It means you're ready for a change. But being ready and changing are two different things. For much of my life as a single, I was ready for a change but didn't make it. Excuses held me back.

I was afraid. I was shy. It wasn't the "right time." I was concerned what family and friends would think. While those all sounded like valid reasons, they weren't. They were just excuses.

About six years ago, I made the change I needed. It was the wisest decision I ever made in my life, and my only regret was I didn't make it decades sooner.
Fed up with hurting: Familiar misery
There's an old saying that we prefer the misery we're familiar with rather than the happiness that's unknown. We singles can get into a rut, and even though we hate it, we stay there because in a sick sort of way, it's comfortable. We know what to expect. There's security in that and everybody loves security.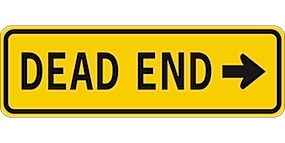 The big change I made was moving to a new church, even a new denomination. I loved God, I tried to follow Jesus, but I couldn't keep up with all the "works" my church wanted me to do. I was exhausted. 

Finally I was fed up with hurting. That's the thing about pain. It's a signal something is wrong; something needs to be done. I had been praying about this for years and after an entire lifetime in one denomination, I made the leap.
Now I have such profound inner joy I can't put it into words. This was the change I needed. I believe God led me to it because I was sincerely seeking him.
Fed up with hurting: Your change
I'm not suggesting you change churches too. That's not what this is about. Your emotional pain may be very different. Maybe it's loneliness, self-doubt, or the frustration of not getting what you want out of life.
Honestly, I can't give you dating advice. I can't tell you how to find a mate, because if I knew the secret to that, I would have done it myself many years ago. I will tell you many people are finding spouses through online dating, and if it had been available when I was young, I would have used it.
If you step out and take that route, however, please take all the necessary precautions. There's lots of smart advice on the Web on how to be careful. Predators are everywhere today.
Dating and companionship aside, your suffering might be in other areas. If it is, some changes in your thinking and understanding can make all the difference in the world. 
Getting into a right, healthy relationship with God made all the difference in my life, but it didn't happen overnight, and despite my new church, it's something I still pursue on my own every day.
Fed up with hurting: Spiritual healing
Jesus Christ is not called the Great Physician without reason. He heals bodies but also hearts. Through the touch of his Holy Spirit within you, Jesus can mend those wounds you thought you'd have to live with forever.
We're all struggling. I struggle every day. I don't have all the answers, but God does. That's why, years ago, I discovered the smartest course is to trust in God instead of our culture or even myself.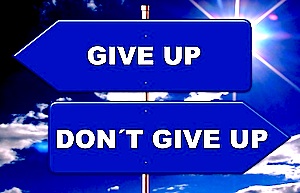 Think about it. God, in his own way, can fix anything. He wants what's best for you, even if what he does may not feel that way at the time. He knows the future, so he's never going to do anything that will go wrong years from now.

When you're fed up with hurting, you have to surrender to God to get his full power working in your life. I learned that the hard way. You can't partially surrender. You can't selfishly hang on to favorite sins. You can't tell him "hands off" in certain areas of your life.

Stupid people think this is too high a price to pay. Experience proves complete surrender to God to have his love and power flow through you is the greatest bargain in the universe.
Not happening for you yet?
What if you've totally surrendered to God but you're still in a world of hurt? What if the changes you want still aren't happening?
On the nightstand next to my bed, where I see it before I go to sleep and when I wake up in the morning, is a framed Bible verse:
Delight yourself in the Lord, and he will give you the desires of your heart. (Psalm 37:4, ESV)

In my life, the more I want the Lord, the more he changes my desires. I no longer want riches, fame, position. Those things are straw. Now the desires of my heart are God himself and an intimate relationship with him. And he is giving me that, more every day.

I'm not saying wanting a spouse or other desires are wrong. I'm not saying God is a genie who will give us our wishes if we "delight" in him enough. What I am saying is Jesus helps us clarify our desires. If we're surrendered to him, he brings our will into agreement with his. Sometimes that can be a painful process.
But God, in his gracious way, lets us keep our right desires while we trust him to do what's best for us. Then we can say, as the virgin Mary did when the angel told her she would be the mother of Jesus,
"Behold, I am the servant of the Lord."

---