Give this gift to yourself:
Let God's love come in
Do you ever give a gift to yourself? We singles are constantly treating ourselves in small ways, but this gift is one of the most important things you can ever receive.
Most of the presents we reward ourselves with are inconsequential things, like jewelry, clothes, a nice meal, or music. You may feel wildly extravagant at some point and buy yourself a new car.
But this treat is different from any you can purchase in a store. It is vital to your spiritual health, yet many singles withhold it from themselves. Once you let yourself have this, your life will never be the same.
The gift to yourself that lasts forever
It rarely occurs to us that we have to let ourselves be loved. Yes, some people will love us whether we want them to or not, but for us to receive any benefit, we must allow someone to love us, then accept their love.
Many of us have been hurt so many times we have put up an impenetrable wall. We don't let our love get out and we don't let anyone else's love get in. Love means taking a risk. We figure if we don't get involved, we can't get hurt again.
But I'm not talking about human love here. I'm talking about the most important love there is:



The best gift you can give yourself is to let God love you.
You may not be doing that now. Many of us engage in an "arm's length" relationship with God. We pray, go to church, do our best to keep the commandments, but we're holding onto a hidden resentment.
The gift to yourself that requires openness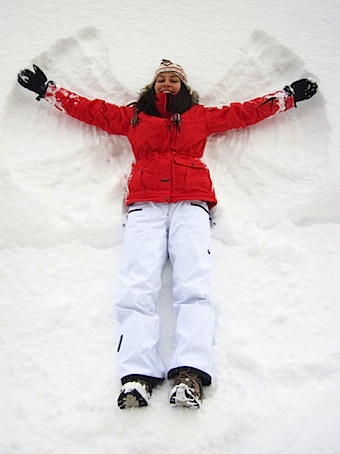 It's easy when you're single to hold a grudge against God. If I were to ask you if you're doing that, you might even be shocked at the idea. That doesn't mean there isn't some secret bitterness.
We hear so much from preachers about God giving his children the best. Some misguided ministers make it sound as if we should live in a rosy world where you get everything you pray for.
But we don't.
Most of us singles have prayed for a spouse. And obviously, because we're still single (or divorced), our prayers were not answered the way we wanted. That builds up resentment. When God doesn't give us what we want, we can get mad at him.
When we do that, though, we're only hurting ourselves, not God. And besides, do you really want to hurt the One who gave his only Son to die so you can go to heaven?
None of us can know why our prayer for a spouse hasn't been answered. It will drive you absolutely crazy trying to figure it out. Only God knows, and he isn't telling. I can assure you of this: God is not doing it to hurt you. That's 100% contrary to his nature.
We miss out on so much when we refuse to let God love us, when we reject the love he gives. Life turns into a truly lonely place. We have no one to tell our deepest secrets to. We have no one to share with.
How to get back this gift to yourself
God understands. He, better than anyone else, knows how much we hurt. That's why you need to give this gift to yourself and you need to do it today.
Give up on worrying that if you open yourself to him that he's going to hurt you. His desire is to protect you and sometimes that means saying "no" or "wait" to your prayers. None of us will know until the next life why God did what he did here.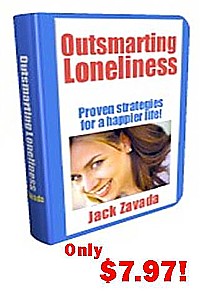 Let down your wall and let God's love flow into your heart again. Ask him to heal any grudge you have against him and he will do it. It will melt before your eyes. God's love is the most precious gift you have. Life is full with it, empty without it.
Step out in faith and trust. Have faith that God wants only the best for you, and trust that even if you don't understand, that's what is happening.
There's so much we can't know in this life. But if you give this gift to yourself, if you allow God to pour as much of his love into you as you can hold, you will find your wounds healed, your fears swept away, and a sense of peace you have never known before. What are you waiting for?


---